Markets
Paradox in shrimp exports: market needs small sized shrimp while companies demand big size ones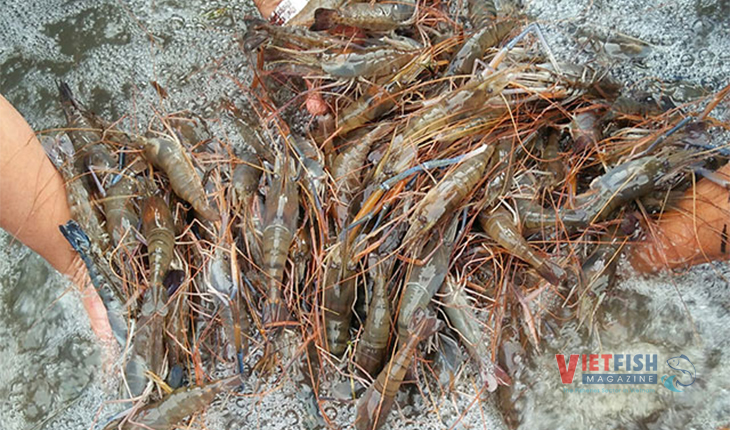 This is a paradox mentioned by shrimp exporting companies in the conference of briefing brackish water shrimp cultivation in 2019 and launching the 2020 plan which was held in Sóc Trăng. The shrimp sector will recover after the covid-19, and even will thrive if the consumer market is considered.
Lê Văn Quang, Chairman of the Board of Minh Phú Corporation said that consumers in the countries that buy Vietnamese shrimps are shifting to small sized shrimps as they are affordable and goluptious. Meanwhile, the cultivation process and guidance just focus on big size and right size shrimp.
"The bigger a shrimp is, the less it is priced. Shrimp size 50-70 pcs/kg is priced equally to the ones size 30 pcs/kg; however companies do not dare to make the deal amid the fear of failing to collect enough shrimps at this size for export", said Quang.
The brackish water shrimp exports are forecasted to bring in $3.5 billion. However, according to Quang, the export value can be much higher if consumers are paid attention.
Chairman of the Mỹ Thanh shrimp cultivation society Võ Quan Huy in Sóc Trăng explained: "Farmers are interested in big sized shrimp because they can sell more quantity. However, we calculate that it needs a large amount of feed to bring shrimp up from size 70 pcs/kg to 30 pcs/kg, not to mention the farming environment must be good. After careful consideration, we think why spending so much time and feed bringing up shrimp to size 30 pcs/kg when it is priced equally to size 70 pcs/kg".
The shrimp export market is forecasted to grow late 2020 when the covid-19 subsides, even though shrimp are subject to the affordable segment.
Answering the correspondents during the conference of briefing the brackish shrimp sector in 2019 and plans for 2020, Minister of MARD Nguyễn Xuân Cường agreed with the opinion that the consumer market must be considered when adopting a production plan.
He said: "we have a domestic market of 90 million of citizens and many tourists every year. This is a potential market which has not been fully exploited by companies".
Vietnamese brackish water shrimp will definitely recover after the salt intrusion and covid-19 pandemic. If the market is carefully paid attention, it will bring in more than the target of $3.8 billion.
VFM