Markets
Prices of shrimp and pangasius fall down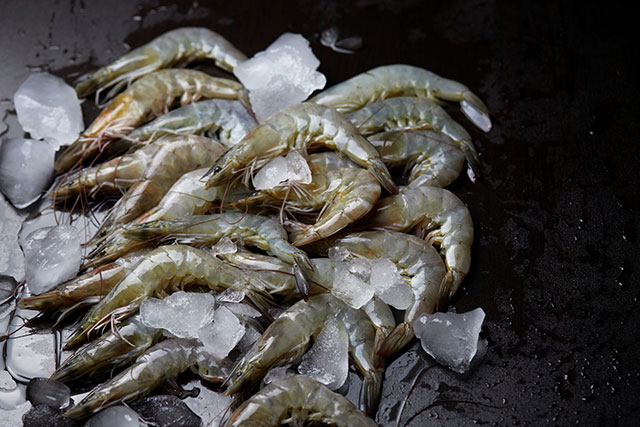 Seafood factories are not suffering from the pressure of filling orders anymore, therefore, they reduce prices of shrimp. Competitiveness of pangasius has reduced in foreign markets due to high freight charges.
Prices of white leg shrimp have reduced in western provinces for the last two days. The price of 20-100 count shrimps decreased by 1,000-1,500 VND.
Lưu Trường Giang, who is in charge of sales of Tấn Phát Seafood Company in Trần Đề of Sóc Trăng, said that in the afternoon of March 26, the company purchased 15 tons of white leg shrimp, size 60-80 pcs/kg in Cù Lao Dung and Trần Đề districts. The 60 count shrimp was sold at 128,000 VND/kg and the 80 count shrimp was sold at 116,000 VND/kg.
In his opinion, white leg shrimp size 20 pcs/kg has been sold at 230,000 VND for days while size 25 pcs/kg has been 180,000 VND, size 90 pcs/kg has been 107,000 VND and size 100 pcs/kg has been 100,000 VND.
Director of the Ngọc Trí Food Processing Company in Giá Rai town of Bạc Liêu Đỗ Ngọc Tài said that the slight decrease in prices of shrimp was attributed to the declining demand in factories. From his point of view, prices of shrimp would continue to decrease sharply in early May of 2022 when many countries started harvesting shrimps at the same time.
"I think prices of shrimp will fall in early May and increase in July and August", said Tài.
As for pangasius, after increasing by 34,000 VND/kg, prices decreased slightly to 32,000-33,000 VND/kg.
The leader of a pangasius processing and exporting company in Đồng Tháp said that after a long time of increase in prices, pangasius has become the less-favored species. In his opinion, pangasius prices can not increase forever because this species is facing competition from pollock and cod.
"When pangasius is sold as highly as other kinds of fish, consumers have a lot of choices for better taste. The increase in freight charges have made it difficult for pangasius to compete against local fishes", the leader added.
VFM