Markets
Pangasius exports to CPTPP doubled in July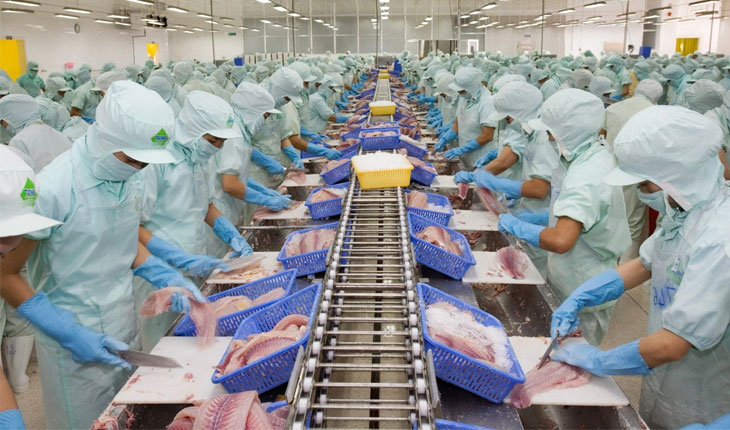 In the first seven months of 2022, sales of pangasius to the CPTPP markets accounted for 13% of the total exported pangasius of Vietnam, valued at USD 211.4 million, up 73% as compared to the same period last year.
According to VASEP, in July alone, pangasius exports to the CPTPP countries have maintained a three-digit growth, up 123%, reaching over USD 31 million. Except for New Zealand, all countries sharply increased their purchases of Vietnamese pangasius.
Pangasius exports to Canada made a breakthrough with a fourfold increase as compared to the same period last year, just after Mexico (accounting for 4.5% with nearly USD 73 million). Sales of Vietnamese pangasius to Canada accounted for a 2.5% density with over USD 40 million in the first seven months this year.
As many as 92% of the exported pangasius to this market were frozen fillet/slices, frozen whole fish just accounted for over 6%, and processed pangasius did the rest.
Besides this, Vietnam saw a three-digit growth in sales sof pangasius to Australia, Singapore, Malaysia, and Chile in July, with the growth rate ranging between 108-166% as compared to the same period last year.
In July, pangasius exports to Japan increased by 66%. All these markets accounted for 1.3-1.5% of the total pangasius export value of Vietnam in the first seven months of the year.
Among the CPTPP countries, Canada set the highest average price of imported pangasius. The average price of frozen pangasius fillet in Canada reached 3.34 USD/kg in July, slightly down from the average price of 3.66 USD/kg in June.
Even though Mexico is the biggest importer of Vietnamese pangasius, the average price just reached 2.8 USD/kg in the first seven months of the year. Australia has also been attractive to Vietnamese pangasius as they set a high importing price which reached 3.26 USD/kg in the first six months and 3.3 USD/kg in July.
While seafood exports and pangasius exports to most markets faced challenges due to the fluctuation of the exchange rate and high freight charges, CPTPP rarely suffered from such difficulties.
"When the import duty of 0% was charged upon the CPTPP and consumers shifted to affordable fish such as pangasius, exports of this species to CPTPP countries have grown since earlier this year and would remain the growth rate in the last months of the year", anticipated VASEP.
VFM