Markets
Raw shrimp prices up sharply, but farmers ran out of shrimp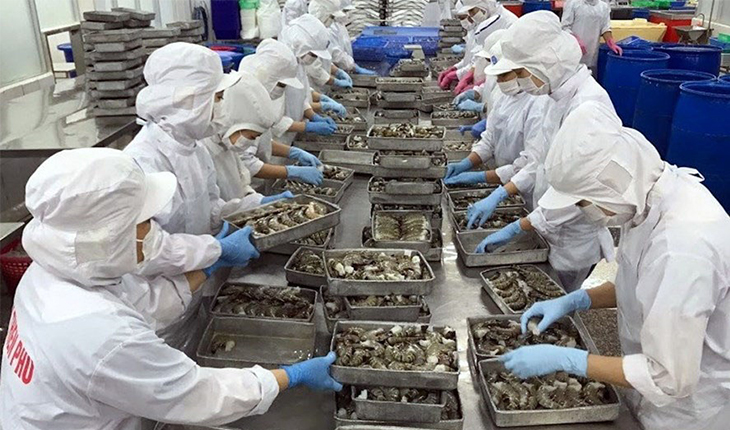 Black tiger shrimp, vannamei shrimp all increased sharply in early 2021. Meanwhile, many people have run out of shrimp for sale. According to VASEP's prediction, shrimp prices will continue to increase in 2021 despite the COVID-19 epidemic.
Currently, in Ben Tre, Soc Trang, Bac Lieu, Ca Mau…, traders and seafood processing factories buy raw shrimp at very high prices. Vannamei price of size 50 is currently at 140,000 VND/kg, size 80 is 113,000 VND/kg, an increase of 10,000 – 15,000 VND/kg compared to the previous month. This is considered a high price compared to many years ago.
Mr. Ta Hoang Nhiem, Chairman of Bac Lieu Shrimp Farming Association said: "The price of raw shrimp is high, but farmers in Bac Lieu, Ca Mau and Soc Trang provinces almost run out of shrimp".
Meanwhile, Anh Khoa Seafood Co., Ltd, Ca Mau said that in Ca Mau, the current price of raw black tiger shrimp has increased by more than 20% compared to December.
Mr. Vo Van Phuc, General Director of Vinacleanfood, said that this year many businesses want to boost the annual growth rate, so they boosted export in the past time. The "good season" export of shrimp also makes the stock of shrimp plummeted, unable to compensate in time because the shrimp crop is about to end. Mr. Vo Van Phuc said: "The shrimp price has increased at 2 digits compared to October. With the current high raw price, businesses that do not have inventory to supply under contracts will be very hard".
This year, due to the impact of the COVID-19 epidemic until the end of October, the low shrimp prices made farmers restricted new stocking. Therefore, at the beginning of 2021, the supply of raw shrimp will be in short supply, shrimp prices will continue to increase if the consumption market does not have many adverse fluctuations.
The Vietnam Association of Seafood Exporters and Producers (VASEP) said that shrimp exports would have the strongest growth rate of 15%, reaching $4,4 billion. The introduction of vaccines, along with the advantages from FTAs, which are being used relatively well, will be the driving force for shrimp exports in 2021. However, consumption situation not immediately increased, but will increase slowly until the end of the first quarter of 2021 when shrimp consumption in restaurants and hotels will explode again because people no longer worry about COVID- 19.
VFM