Markets
Shrimp export to Australia rose by over 80%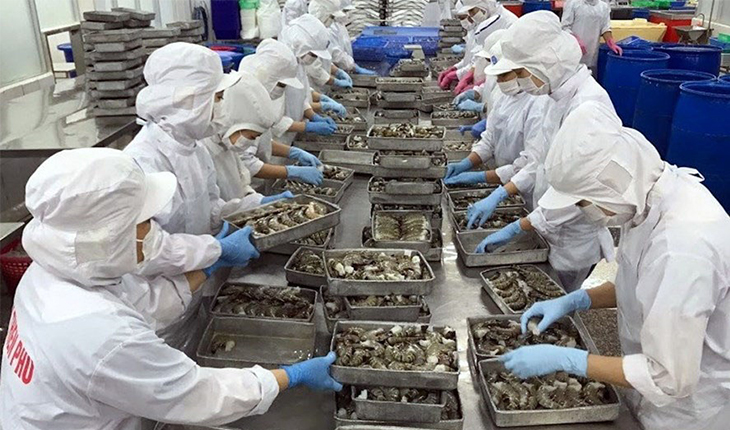 According to VASEP, shrimp export from Vietnam to Australia in the first half of 2021 reached 88.7 million USD, up 81% over the same period last year. 
Currently, Australia recorded the highest growth among some main markets importing shrimp from Vietnam. In Q2/2021, 81 enterprises exported shrimp to this market, in which Minh Phú Seafood Corporation dominated the export.
Shrimp products exported to Australia in the first half of this year were mainly white leg shrimp and frozen black tiger shrimp (coded HS 03061721 and 03061722), including frozen fresh PDTO white leg shrimp, fresh PTO white leg shrimp, frozen fresh PD black tiger shrimp, slipper lobster fillet and HOSO slipper lobster. In addition, Vietnam is also exporting dried shrimp products to Australia (coded HS 03069530).
Vietnamese shrimp prices imported in several markets in the first 5 months fluctuated from 10 – 11 USD/kg, 1 – 2 USD/kg higher than other rivals.
According to the latest statistics of ITC, in the first 5 months of 2021, Vietnam, Thailand, China, Malaysia and Myanmar were among  the top 5 countries supplying shrimp for Australia, in which Vietnam was the biggest one, dominating for about 62% of the total import shrimp value. Thailand ranked second with 16%, and China ranked third with 10%. Australian shrimp imports from Vietnam increased by 93% in the first 5 months this year, while those from Thailand and China declined by 4% and 31% respectively.
VFM