Markets
Seafood exports decreased nearly by 20% in March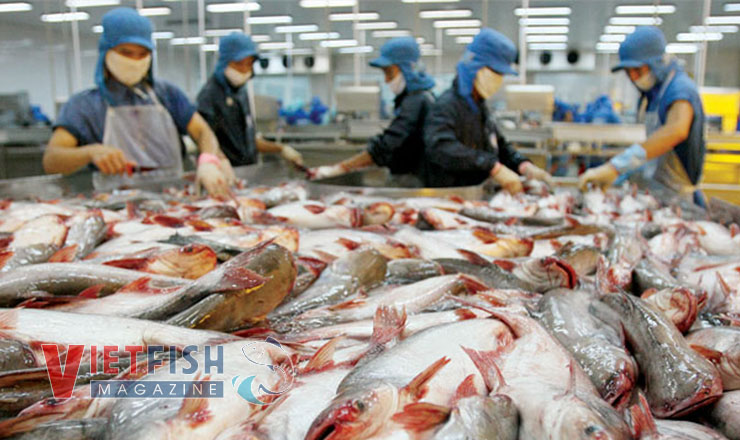 Seafood exports reached 549 million USD in Mar. 2020, down nearly by 20% compared to the same period last year. The noticeable drop in sales was recorded in the EU market (-40%), followed by China (-25%), Korea (-24%) and Japan (-19%).
Exports to the US saw a less decrease (-8.6%) possibly thanks to Vietnam's retail market share. In the first week of Mar., the sales of canned seafood products in the US increased by 10% from last year.
Some orders have been placed from China, but not much. Moreover, the Chinese importers apparently want to squeeze prices even though the offered price was much lower than it had been before the pandemic.
Postponed delivery or cancellation due to covid-19 was made by customers mainly in the EU, Korea and China. Pangasius and tuna exports saw a 29% decrease in Mar. 2020 while exports of cuttlefish and octopus fell by more than 31% and shrimp exports dropped by 15%.
By the end of March, Vietnam had taken in more than 1.5 billion USD from seafood exports, down 14% with the sharpest drop in the pangasius sector (-31%). Shrimp exports slightly decreased by 4.3%, meanwhile marine products exports fell sharply with tuna dropping by 13.5% and cuttlefish-octopus falling by 28%.
Prices of shrimp and pangasius material are falling when farmers make early harvest in the fear of price cuts. Some companies stop buying material due to less order and full cold warehouse. This can result in short supply of material at the end of the year when the pandemic is over and demand is higher, and yet there are just few farmers because the others are going to leave ponds empty under this alarming situation.
VFM