Markets
Seafood prices decreased by nearly 50 percent due to difficulties in output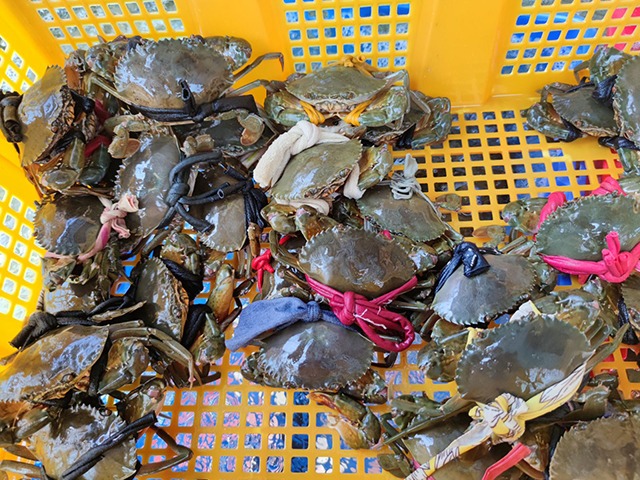 Under the impacts of the COVID-19 pandemic, the prices of many seafood species in the Mekong Delta such as blood cockles, mud crabs, giant river prawns, etc., decreased by nearly 50% compared to the first months of 2021 and the same period last year.
In Kiên Giang, Bạc Liêu, Bến Tre, Trà Vinh…, giant river prawns size 10-15 pieces/kg are currently purchased for 120,000 – 140,000 VND/kg. Prawns with a size of 20 pieces/kg are only 80,000 – 85,000 VND/kg, more than 70,000 VND/kg lower over the same period. In many coastal provinces such as Cà Mau, Bạc Liêu, Bến Tre., the purchasing price of mud crabs declines by 100.000 – 200,000 VND/ kg; the prices of the meaty crabs are 100,000 – 150,000 VND/kg, and mitten crabs are 200,000 – 250,000 VND/kg. Blood cockles sized 70 pieces/kg in Cà Mau and Kiên Giang are priced at 100,000 VND/kg, lower than the same period last year. 
The difficulties in output due to the COVID-19 pandemic leads to a sharp decline in seafood prices. Recently, these aquatic species are mainly consumed in the domestic market; therefore, the demand decreases markedly because of the temporary closure of tourist destinations, restaurants, markets to combat the pandemic. Besides, the travel restrictions of localities also cause challenges in seafood purchasing, transportation, and consumption.
Source: Báo Cần Thơ