Markets
Shrimp exports are facing difficulties reaching goal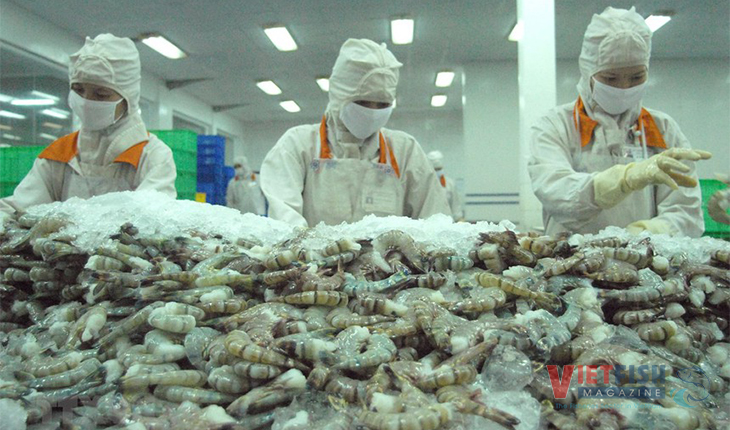 The shrimp sector has been facing difficulties in production and exports since early this year. Even though some markets have seen growth, it can not cover the decline in export volume of this species in months. Regardless of opportunities, shrimp export is forecasted to fail the plan.
Big challenges
The shrimp sector is facing the biggest challenge of different and small-scale production facilities, resulting in failing the required yield and capacity increase to boost the competitiveness. The production cost in Vietnam is higher than other countries in the region. Remarkably, poor appliance of technology has badly affected the environment while the requirements of markets and importers are increasingly strict.
Small-scale production units are lack of capital with poor infrastructure and limited technology, resulting in price of Vietnamese shrimp higher than other countries in the region like India, Thailand, Ecuador, and Indonesia. Moreover, the medicine and chemical substance abuse and contaminant injection into material shrimps have remained.
As much as 90% of the white leg shrimp broodstock must be imported every year and black tiger shrimp broodstockmust be collected from the nature. Vietnam has imported 180,170 shrimp broodstocks by 31 October 2019, mainly from the US and Thailand and equally to the same period last year. As for production result and livestock supplying, Vietnam has 2,457 production facilities of brackish water shrimp with 1,855 facilities producing black tiger shrimp and 602 ones producing white leg shrimp. As many as 100.3 billion pieces (23.5 billion black tiger shrimp and 76.8 billion white leg shrimp) is equal to 102% as compared to the same period last year.
Vietnam has SPF shrimp broodstock to serve the industrial production, does not have SPR shrimp broodstock for extensive farming. A part of shrimp broodstock from the South Central Region provinces is not traceable or put into quarantine.
Set up easier target
Small-scale production has resulted in failing the requirements of traceability and food safety. Deputy Director of Sao Ta Foods JSC Hoàng Thanh Vũ said the company exports around 11,000 tons of finished shrimps to Japan, US and EU with volume reaching US$160 million. The biggest difficulty in processing shrimp for export is material. Even though Sao Ta owns 170 hectares of material shrimp, it meets only 20-30% of the demand.
"With the same processing capacity, but Sao Ta's shrimp farming area must be 10-15 folds as compared to the fish farming area. As far as I know there is no shrimp producer being capable of self-providing more than 50% of the processing demand", said Vũ.
The Department of Commerce announced the result of the POR13 for anti-dumping duty measure against Vietnamese shrimp. Accordingly, thirty-one Vietnamese shrimp companies enjoy the anti-dumping duty 0%, many companies are listed including Minh Phú, Sao Ta, C.P Việt Nam, Camimex. Besides, free trade agreement helps enhance companies' competitiveness.
However, representative of Aquaculture Division said that it takes time to handle the small-scale production units, resulting in hitting the 2019 export target. The expectation of shrimp export volume in 2019 is down to US$3.6-3.7 billion.
VFM