Markets
Shrimp exports aren't stagnant due to the Covid-19 pandemic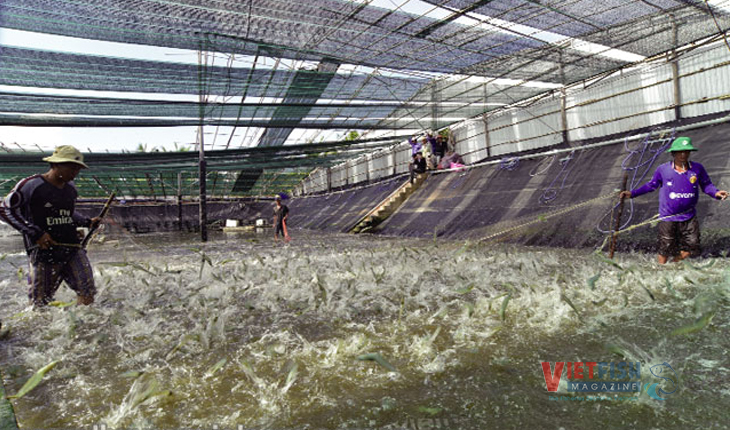 Shrimp companies have entered into contracts with foreign partners, valid till November 2020, with steady selling prices and will continue to negotiate and discuss the next phase, according to some seafood processing companies in Cà Mau. Thus, shrimp exports will be proceeded as usual without any stagnant cases; furthermore they will be facilitated by EVFTA.  
So as to achieve the target of developing the shrimp sector in 2020, the department of Agriculture and Rural Development requests local authorities to carry out countermeasures against coronavirus upon warnings by the health sector, stabilize the production without ramping up harvests or conducting early harvest, and study the market situation before selling.
Harvested ponds must be technically treated and rehabilitated to prepare for the next crop, applying a safe farming process and producing shrimps that satisfy requirements of quality and sizes.
Local authorities must proactively work with relevant organizations and individuals to frequently update the market prices of seafood products and export situations in other countries; monitor weather forecast and environment changes that may influence the production; warn local farmers to strictly follow regulations of disease prevention measures and consolidate grow-out ponds prior to rain or storm; and continue to perform the Document no.1372/SNN dated May 12, 2020 by Cà Mau Department of Agriculture and Rural Development regarding solutions to brackish water shrimp development.
The department advises local farmers to read information of market prices and crops on its website (http://sonnptnt.cmau.gov.vn/) and install the application "Cà Mau Agriculture" on their smartphones to receive notifications related to production by professional agencies.
VFM