Markets
Shrimp market sees positive signs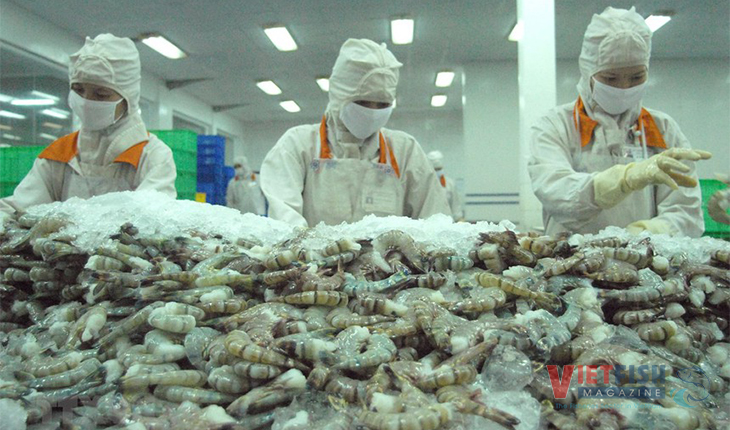 With 280,000 hectares of farming area, the shrimp sector is playing as the key industry of Cà Mau province. The shrimp market has made critical steps with growing demand triggering prices of shrimp material to go up. Despite below expectation, this will help Cà Mau's shrimp sector stabilize and develop in the next few months.
Nguyễn Minh Tuấn, Director of Minh Cường Seafood Import Export Frozen Processing Joint Stock Company said: "China and the EU start their importing activities. By this time last year we exported a worth of 4 million and we are achieving the same. Despite difficulties, our growth plan is assured, even beyond our expectation. After the pandemic, the market is available, boosting our plan".
The Cà Mau People's Committee has just requested the provincial State Bank of Vietnam to provide shrimp companies with financial support so that they can afford buying material to recover the production and stimulate the shrimp prices to help local farmers overcome difficulties. Local companies are champing to purchase shrimps, making shrimp prices higher.
The price of white leg shrimp material size 100 pcs/kg, which slumped to 70,000 dong/kg in Cà Mau in Feb and Mar 2020, has reached 85,000 dong/kg. White leg shrimp size 60 pcs/kg, which fell to 85,000 dong/kg in Feb and Mar 2020, has increased to 100,000 dong/kg.
Director of the Cái Bát Aquaculture Service Cooperative Nguyễn Văn Lâm said that factories are raising the shrimp price to stockpile so that they can accommodate their partners when the market is stable.
"Shrimp material is in short supply because the slump in price resulted in very few farmers rearing this species and higher salinity made it hard to obtain success. Prices are increasing and continue to rise in the next few months", said Lâm
VFM