Markets
The price of Vietnamese shrimp exported to the US remain at a high level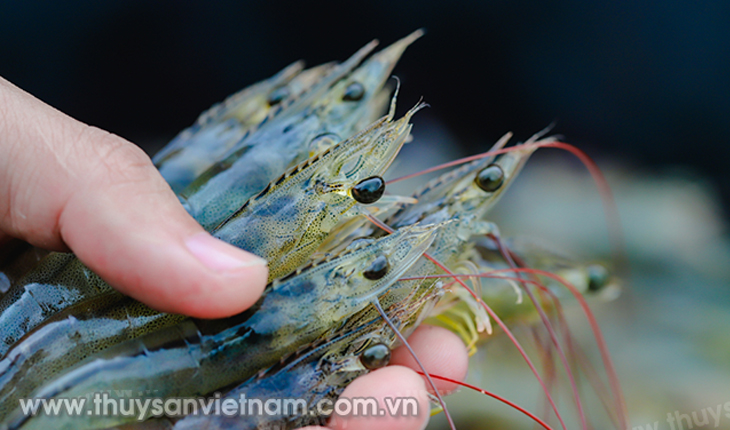 According to the Vietnam Association of Seafood Exporters and Producers (VASEP), the price of Vietnam's shrimp exports in the US market is currently 3 to 4 times higher than that of competitor markets such as India and Ecuador. 
By the end of November 2021, the country's shrimp exports reached $3.5 billion, up 3.4% over the same period last year. In which, exports to the US reached over US$983 million, up 21%; to the European Union (EU) reached over 548 million USD, up 16.1%; to Australia reached 164 million USD, up 23.4% over the same period… Shrimp is the export item that accounts for the highest proportion of total seafood exports of Vietnam with about 50% market share and is an item with a high growth rate compared with other aquatic species.
In the US market – Vietnam's largest shrimp import market, earlier this year, the average price of shrimp exported to the US was 11 USD/kg, so far it has increased to 13 USD/kg, an increase of 1-2 USD/ kg. Compared to competitors from India and Ecuador, the price of Vietnamese shrimp sold to the US is 3 – 4 USD/kg higher. The reason is that Vietnam's shrimp industry has a small production scale, leading to high production costs, affecting competitiveness, and the risk of losing market share to India and Ecuador in major markets such as the US and Japan, EU… VASEP also recommends that the Vietnamese shrimp industry needs to be more competitive than its competitors, which means it has to reduce production costs.
Based on the achieved results, VASEP estimates that Vietnam's shrimp exports for the whole year of 2021 will reach $3.9 billion, up 4% over the same period, and at the same time makes a forecast that shrimp exports in 2022 will reach $4.3 billion, up 10% compared to 2021.
VFM