Markets
Vietnam's pangasius exports to the US slumped in the first eight months of 2019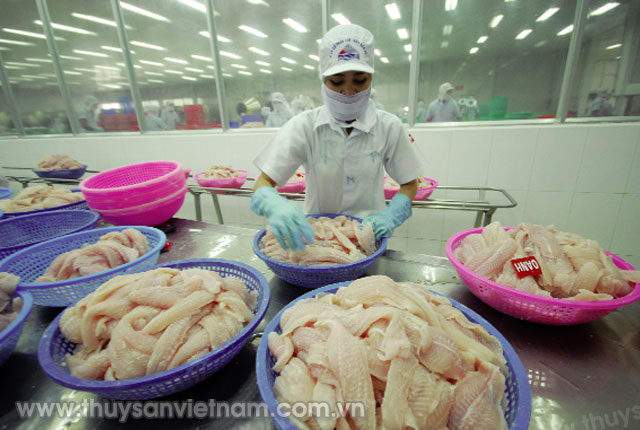 While the sales of pangasius to the Chinese market saw an increase by 40% in the first eight months of 2018, exports to the US declined by 52% with the value reaching US$164.6 million.
The export volume of Vietnamese pangasius in August 2019 reached US$171.6 million (down 18.4% from the previous month), leaving the cumulative total of US$1.3 billion (down 6% from the same period last year), according to Nam Việt Company.
And yet, noticeable sales were recorded in Hong Kong and China worth US$455.6 million, a 40% increase compared to the same period last year. Meanwhile, the exports to the US market decreased by 52% to US$164.6 million.
Nam Việt Company's pangasius exports in August reached US$14.6 million (up 23%), leading to the cumulative sums of US$93.1 million (up 14%).
According to the Ministry of Agriculture and Rural Development (MARD), in August 2019, the price of pangasius was much lower than the production cost and did not show any sign of recovery, which was resulted from as surplus supply. Particularly, in August, the wholesale price of pangasius raw material in the Mekong Delta was inching up to 500 dong/kg as compared to the previous month, but it stayed lower than the production cost. The pangasius type I size 800-900g/pc was sold at 21,500 – 22,000 dong per kilogram while the farmgate price was 20,500 – 21,000 dong per kilogram. Even though the companies have kept buying a stable quantity of pangasius, the demand for this species is not high.
The MARD said pangasius farmers may suffer from a loss of 3,000 – 4,500 dong per kilogram if the price keeps ranging between 19,000 dong and 20,000 dong per kilogram.
The August pangasius production in Vietnam was estimated to reach as much as 964,800 tons, up 6.3% from last year, with large quantities being recorded in An Giang (274,000 tons, up 10.2%) and Hậu Giang (26,000 tons, up 19.3%).
VFM