Markets
Vietnamese pangasius exports to EU gradually return to the race track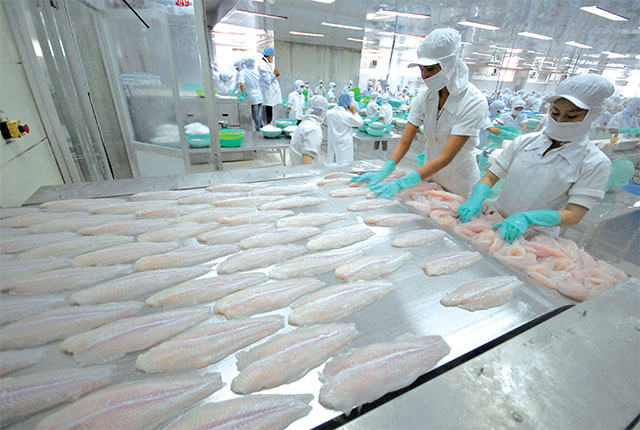 Vietnam achieved USD 60 million from exporting pangasius to the EU by the end of April 2023, down 8% from the same period of 2022, up 70% from the same period of 2021, and accounting for 11% of the density of Vietnamese pangasius exports. In April 2023 alone, exports of pangasius to this market reached USD 15 million, down 21% from the previous month and down 18% from the same period last year.
As of late April 2023, Vietnam saw a decline in pangasius imports into most of the EU countries, with the smallest fall of 13% and the biggest fall of 30% as compared to the same period last year. The three EU countries with the most serious decline were the Netherlands (down 22%), Belgium (down 13%), and Spain (down 30%). Meanwhile, Germany showed positive signs with a growth of 78% in the first four months of the year.
The EU used to be the biggest destination of Vietnamese pangasius with a sales peaking at USD 511 million in 2020, accounting for 36% of Vietnam's pangasius export value. However, sales in this market sharply fell in the following years due to false news about Vietnamese pangasius in some European countries.
In 2022, Vietnam made a breakthrough in exporting pangasius to the EU market, which was driven by a growing demand for this species after a long time under the impact of the Covid-19 pandemic. Besides, the benefits from EVFTA, the on-going war between Russia and Ukraine, and sanctions against Russia's economy and trade resulted in an increase in white fish from Vietnam.
As compared to the same period last year, a decline was recorded in sales of Vietnamese pangasius in the EU in the first four months; but as compared to the same period of previous years, that was credible when Vietnam was mounting an effort to bring pangasius back to the race after decades of "being faded".
However, as every single market in the EU bloc is imposing its own regulations, Vietnam's seafood exporters will face big challenges, pangasius companies included. Thus, businesses are advised to learn carefully so as to take advantages of preferential tariff as well as apply the rules of origin when exporting pangasius into the EU market.
VFM