Markets
Vietnamese pangasius occupies the entire Taiwan market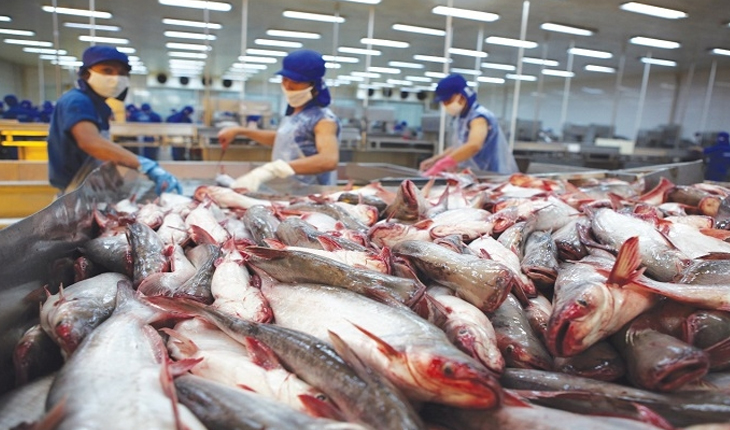 In the first 5 months of this year, Taiwan mainly imported pangasius from Vietnam. The good news from this market and other countries brings a lot of motivation to farmers, processors and exporters of pangasius in Vietnam.
Big advantage
Particularly for pangasius fillet, in the first 5 months of this year, Taiwan imported more than 842.4 tons of this item from Vietnam with a total turnover of 1.45 million USD, accounting for 99.38% of the import market share. The remaining negligible market share is imported by Taiwan from China.
Although Taiwan is not in the top 10 seafood import markets of Vietnam, this market is very stable in turnover with about 100 million USD/year, accounting for 1.3 – 1.8% of the total export value. seafood exports of the country. The secret of exporting to this market, in addition to being diversified in products, is also very attentive to the requirements for design and packaging. The product is compact and needs to be well marketed.
In January 2021, seafood exports to Taiwan increased by 66.4% in volume and 61.4% in turnover compared to January 2020; In the next 2 months, an increase of 65.9% in volume and 62.3% in turnover. Aqua Products with advantages such as frozen shrimp increased by 92% in volume and 54.4% in turnover; frozen salmon increased 140.9% in volume and 105.5% in value; Frozen pangasius increased by 19.6% in volume and 17.3% in turnover over the same period in 2020. Although Taiwan's market is small, it is important to the seafood industry, because in addition to domestic service, this is also an intermediate market for many Vietnamese products to Europe, America and East Asia. This market is also filled with fierce competition among many seafood exporters.
Pangasius "take over"
The growth of seafood exports to Taiwan in the first 6 months of the year was thanks to the market recovery when the COVID-19 epidemic is gradually being controlled, although there are still complicated developments in this market. In addition, Vietnamese seafood enterprises, especially pangasius processing and exporting enterprises, have been more proactive in accessing distribution channels and diversifying products to serve Taiwanese consumers. Many processed products have been invested in product designs for export such as dried fish, fish cakes, cakes filled with fish meat… The general trend is to export products that can be easily processed, even just using a microwave oven.
The fact that Vietnamese pangasius is gaining the trust of Taiwanese consumers is the result of the development of trade, export and import to Taiwan since the beginning of the year. Among those items, pangasius fillet products are the most popular in Taiwan. Because, according to statistics, in the first 5 months of this year, Taiwan imported more than 20.96 thousand tons of fillet fish, up 12.11% in turnover over the same period last year. Vietnam is the second largest export partner (after India) to Taiwan in the first 5 months of 2021.
Vietnamese businesses have been creative in delivery, instead of delivering goods to Taiwan's ports, they have delivered goods at Vietnamese ports at a reasonable price. The transportation will be done by the partner, so the flow of goods has been much smoother than last year.
Going through a period of hot development and oversupply crisis in the last year of 2019, the pangasius industry must re-plan and find new directions. According to a survey by the Vietnam Pangasius Association, the output of pangasius about 1.2 million tons/year will bring good price and good profit but the output of over 1.4 million tons/year will reduce the price of pangasius sharply. Therefore, based on the consumption capacity, the pangasius industry has planned to focus on the Mekong Delta provinces such as Can Tho, An Giang, Dong Thap… In the period of 2020 – 2021, production is moderate, output will decrease by 20 – 25% compared to 2018.
According to this association, currently the market share of Vietnamese pangasius consumption is mainly for export. However, the building of the national brand is still weak, promoting the image in foreign markets has not been active and frequent. Therefore, the Vietnam Pangasius Association proposed to the Ministry of Agriculture and Rural Development, the Ministry of Industry and Trade to accompany VASEP and businesses and the Association to build Vietnam pangasius brands in order to gain trust from customers and expand the export market.