Markets
Exports of Vinh Hoan sharply increased, pangasius prices continue to rise in 2022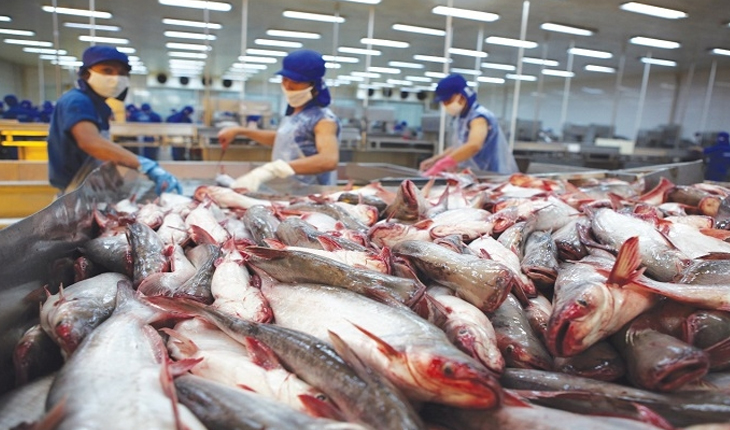 The November report by Vinh Hoan Corporation (stock symbol: VHC) showed their export growth, with the most value being recorded in the US market.
Vinh Hoan Corporation issued a report in November and showed that the parent company's revenue from exportation (Sa Giang excluded) reached VND 912 billion, up 38% from the same period last year and up 17% as compared to October 2021. It seems November has been the month of the highest revenue since earlier this year.
Pangasius has been the key exported species with a worth of VND 617 billion, up 30% from the same period, and yet up only 3% as compared to the previous month. The exports of side stream products increased by 53% as compared to the same period and up 34% from the previous month, becoming the second contributor to the Corporation's revenue density (VND 175 billion).
The US market has been the main destination of Vinh Hoan, with a 68% increase, reaching VND 415 billion, accounting for 45% of the Corporation's total export value. Sales to China and other regions were recorded with an increase by 4% and 49% respectively as compared to the same period last year. In the EU market alone, the Corporation saw a slight decline by 3% with a worth of VND 88 billion. 
Nevertheless, as compared to October 2021, Vinh Hoan's exports to the US  decreased by 12% in November while sales to other countries increased by 49-68%.
According to forecasts, Vietnam's pangasius exports will increase in 2022 due to the scarcity of raw material, high feed cost, and the fact that factories have not fully recovered. The social distancing scheme made localities reduce their farming areas from 30% to 55% in July, August, and September as compared to the same period last year.
As for the pangasius market in the next year, Vasep said that a positive sign was recorded in sales of pangasius to Latin America, notably Mexico and Brazil. As of the first half of October 2021, the total export value to Brazil increased by 1.5 times as compared to the same period last year, reaching USD 47.44 million. Brazil's demand for food is forecasted to sharply increase in the run up to the year-end and in 2022. Vietnam has been the largest supplier of pangasius to Brazil.
VFM