Markets
Vietnamese shrimp has opportunities of exports after covid-19 is contained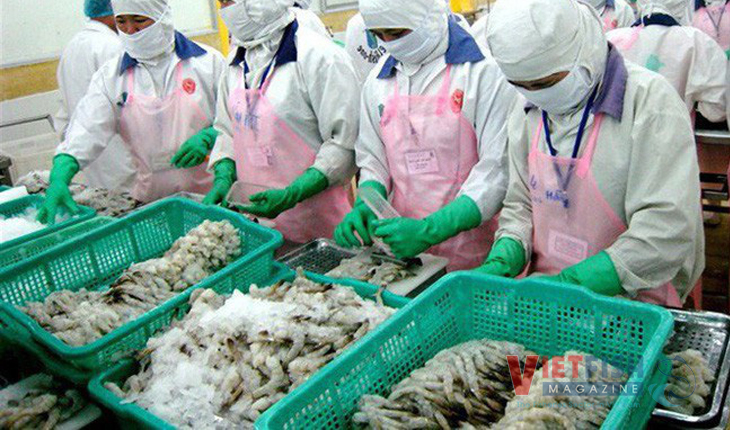 According to VASEP, if the covid-19 is contained late quarter II of 2020 and the world market is open, Vietnamese shrimp can take advantage of opportunities of the post covid-19.
Good sign in the US market
The US is the second biggest destination of Vietnamese shrimp, accounting for 18.4% of the total of Vietnamese shrimp export value. Vietnam brought in 115.5 billion USD from shrimp exports to the US market in quarter II of 2020, up 18.2% from last year. The spread of the coronavirus epidemic in the US started in Mar 2020 and froze its imports including shrimp. As the national lockdown in India, Ecuador and Thailand resulted in a slump in shrimp supply source and the US shifted to buy Vietnamese shrimp.
The Ministry of Agriculture and Rural Development said an increase in sales of shrimp to the US market was attributed to some backlog of orders late last year and demand in additional stockpiles after the retail turnover of shrimp raised in the US.
Prices of shrimp material inching up
After a while of slump due to the covid-19, prices of shrimp material in the Mekong Delta have inched up since early Apr 2020, shaping an expectation of a favorable crop. In late April, prices of white leg shrimp size 100 pcs/kg ranged at 95,000-100,000 dong, 15,000-20,000 dong/kg higher than the last three months. Black tiger shrimp size 30 pcs/kg was sold at 200,000-230,000 dong, up 30,000-40,000 dong/kg.
Prices of white leg shrimp in Bạc Liêu are 20,000 dong/kg higher than before (small sizes). In particular, shrimp from liner ponds size 100 pcs/kg are sold at 90,000 dong/kg and shrimp from earth ponds are at 80,000-85,000 dong/kg.
Prices of big size white leg shrimp lightly increase. Shrimp size 70 pcs/kg is sold at 110,000 dong/kg, size 50 pcs/kg is at 120,000-125,000 dong/kg.
Even though prices of shrimp material increased greatly, farmers hesitate in stocking due to the impact of drought, salt intrusion, disease outbreak, and overwhelming covid-19 pandemic in key importing markets.
If these difficulties are not resolved, short supply of shrimp material is inevitable when the market is recovered.
The 2020 crop of brackish water shrimp if long away and good signs have come learly and global demand in shrimp is available.
Shrimp is an essential food. The covid-19 has been brought under control in China and Korea, giving hope to shrimp farmers and processing factories of somehow selling their products.
In the EU market, Vietnam will benefit from preferential tariffs when the EVFTA becomes effective in July. The agreement will impose a tax rate on Vietnamese shrimp that is uncompetitive to India and Thailand.
However, potential risks are available, processors, exporters and shrimp farmers need to team up with each other to overcome difficulties and grasp opportunities when the market is recovered.
VFM