Markets
Mekong Delta: Prices of many fishery products increased again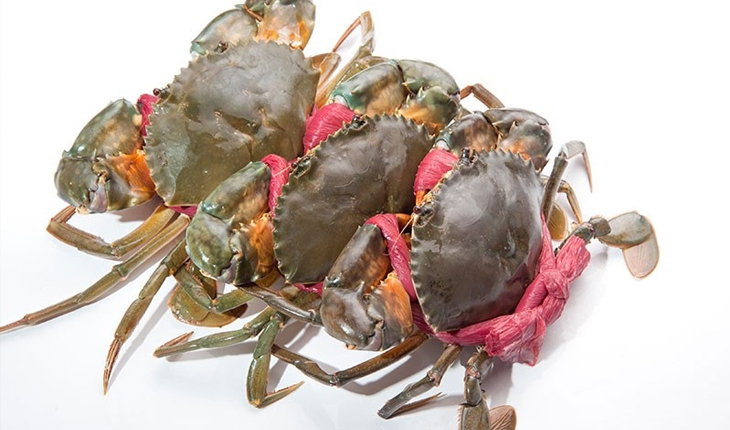 The pandemic has gradually been back under control; many provinces and cities in the Mekong Delta have loosened the quarantine. Therefore, seafood consumption has prospered and the prices of many fishery products have rebounded.
Better commodity circulation
Ms. Nguyễn Thị Giang, Deputy Director of the Department of Agriculture and Rural Development of Hậu Giang province, stated that the transportation and consumption of agricultural products in the province had made greater progress compared to when Directive 16 began to apply. Some localities have established agricultural product consumption groups. For example, Châu Thành district formed a district-level group, and Châu Thành A district formed 6 commune-level groups. These groups help farmers consume agricultural products, transport and deliver at the checkpoints. Other localities have instructed the Women's Union and Youth Union to assist with harvesting and transportation at checkpoints, facilitating traders' purchases.
Currently, the prices of many items are staying unchanged or increasing slightly. Specifically, pangasius price is in the range of 21,000 – 22,500 VND/kg, bronze featherback are sold at 45,000 – 60,000 VND/kg, farmed tilapia at 34,000 – 38,000 VND/kg, catfish at 35,000 – 50,000 VND/kg, snakeskin gourami at 35,000 – 40,000 VND/kg.
Many units are purchasing large quantities of seafood products for processing. On average, the Tân Phát facility buys 1 ton of bronze featherback each day. This unit has consumed more than 33 tons since July 15. Similarly, Kim Ngoan Cooperative (Vị Thủy district) is also purchasing fishery products to process into spiced and boneless bronze featherbacks, make fresh fishcakes, and fresh seasoned eels, as well as a variety of dried fishes.
Particularly, Kỳ Như Cooperative (Thạnh Hòa commune, Phụng hiệp district, Hậu Giang province) has transport vehicles registered for a green channel to transport goods to Hồ Chí Minh City for consumption, an average of 3 days for a shipment of about 1 ton. More than 22 tons of processed grilled bronze featherback have been consumed since the implementation of the social distancing.
Farmers in U Minh Thượng, An Biên, An Minh và Vĩnh Thuận (Kiên Giang) are focusing on sowing and transplanting rice on shrimp farming land. The output of brackishwater aquaculture is not much because most farming squares are drained to wash salt.
In Kiên Giang, seafood item prices are increasing again as many districts are recognized as green zones with the application of Directive 15 for nearly a week. Mud crab price gradually increases by 10,000 VND/kg. To be more specific, quartet crabs (4 pieces/kg) are sold at 130,000 VND/kg, meaty crabs at 150,000 VND/kg, small brick crabs at 180,000 VND/kg and large ones at 250,000 VND/kg. Shrimp price is also rebounding; giant tiger prawns with a size of 30 pieces/ kg are priced at 190,000VND/kg. 
The Center for Farmer Support and Vocational Education (Kiên Giang Farmers' Union) has connected to consume nearly 180 tons of agricultural products and 30 tons of seafood after almost 2 months of operation. Not only does the center sell retail in Rạch Giá city (Kiên Giang), the center also works with Rạch Sỏi Co.opmart Supermarket and CIC Rạch Sỏi Supermarket to provide dozen tons of agricultural and aquatic products. In addition, the Center also offers agricultural Combo for Working Group 970 of the Ministry of Agriculture and Rural Development with 2,200 bags of agricultural products for Bình Dương province and Hồ Chí Minh City.
Prices of freshwater fishery increase
In Cần Thơ City, the price of wild-caught freshwater aquatic products such as snakehead fish and field frogs remains 2-3 times higher than that of farmed ones. Ms. Đặng Thị Ngọc Phương, a fish merchant at Thới Lai market, Thới Lai district, Cần Thơ city said that before the outbreak of the COVID-19 pandemic, snakehead fish had priced about 120,000-140,000 VND/kg. However, the price of snakehead fish had risen sharply since Directive 16. Specifically, snakehead fish over 0.5 kg were priced at 180,000 – 200,000 VND/kg. And the baby snakehead fish over 1 kg were sold at 250,000 VND / kg. Frogs are about 130,000 – 170,000 VND; nevertheless, they were scarce and seldom available at markets. 
According to Ms. Phương, there were no farmers to fish, leading to the scarcity of fish while the demand was high. As a result, the prices of fresh-water fish would increase during the period of social distancing.
Besides, prices of farmed items such as frogs, eels, snakehead fish, and giant river prawns have increased slightly because provinces have loosened the quarantine, which facilitates the travel of farmers and traders, as well as commodity circulation.
According to Mr. Nguyễn Tấn Nhơn, Deputy Director of Cần Thơ Department of Agriculture and Rural Development, Cần Thơ city has two main products: rice and pangasius. Failing to meet the "3 on-site" rule, most seafood processing factories in Can Tho city temporarily suspend; as a result, there is currently an inventory of more than tons of pangasius. Moreover, only 50% of workers in factories implementing the "3 on-site" principle are vaccinated.  
Mr. Nhơn said that from now to the end of this year, to remove difficulties for pangasius consumption, the agricultural section would focus on guiding aquaculture establishments and households to actively maintain and promote production to ensure the supply of seafood products for consumption and export at the end of the year without any disruption in the market.
The output is expected to be 85,000 tons by the end of the year, of which nearly 75,000 tons is pangasius. Pangasius is purchased for 20,500 – 21,000 VND/kg by the traders; farmers make a loss of 1,500 – 2000VND/kg with this current price. In the retail-sale markets, pangasius is sold at 35,000 – 40,000 VND/kg.
However, the agriculture sector in collaboration with the Department of Industry and Trade of Cần Thơ city is connecting with pangasius exporting enterprises so that this item can be exported to potential markets and pangasius price can rebound in Q4/2021.