Markets
Vietnam's shrimp sales grow steadily in Taiwan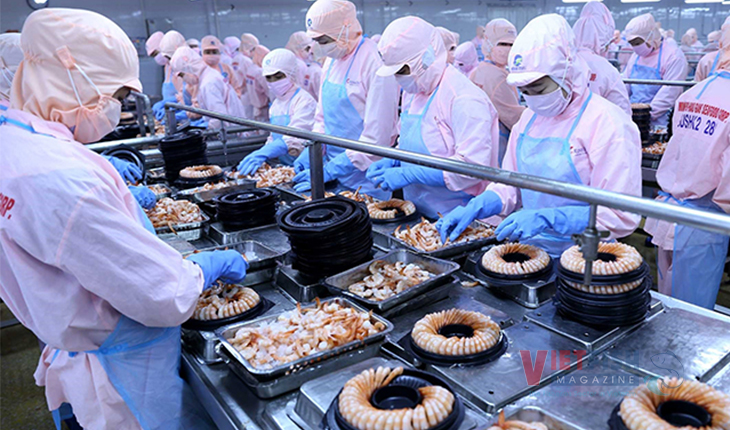 The sales of Vietnamese shrimp to Taiwan fell in January and April but increased in the other months up to September and achieved the growth from last year. The export volume reached US$41.9 million, up 13.9%, giving Taiwan the rank of one of the top 10 buyers of Vietnamese shrimp.
Taiwan is now the eighth biggest buyer of Vietnamese shrimp, accounting for 1.7% of the total of Vietnam's shrimp exports to the world. Especially, this market has consumed seafood in the way of both Chinese and Japanese who have been the traditional customers of Vietnam.
Vietnam's black tiger shrimp are the favorite of Taiwanese, especially frozen HOSO, frozen butterfly-cut whole shrimp, frozen peeled shrimp, and frozen PUD.
The price of the frozen HOSO exported to Taiwan is ranging at 6 – 8 USD/kg. Taiwan imports from Vietnam such shrimp products as frozen shrimp meat, PTO naboshi white leg shrimp, frozen boiled PD, and frozen steamed sushi white leg shrimp.
Early October 2019, the Food and Drug Administration of Taiwan announced the list of 638 Vietnam's factories and companies that are allowed to provide their products to the country, which has created favorable conditions for seafood products in general and Vietnamese shrimp in particular to be consumed here.
VFM