Markets
What should Vietnam's shrimp companies do in the face of COVID-19 and industry 4.0?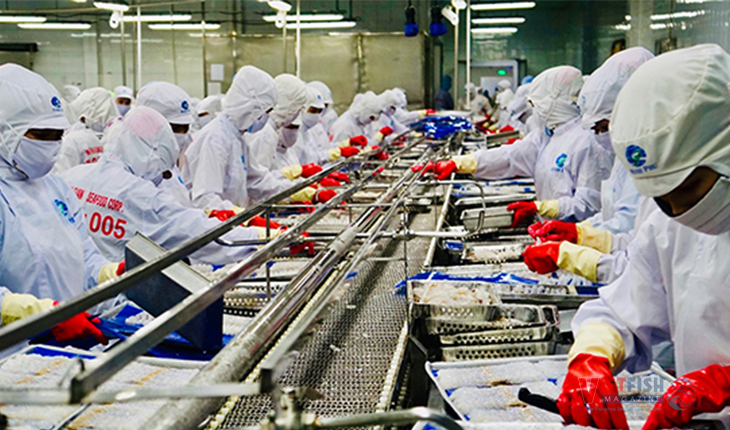 Vietnam's advantages involve a large number of top processing companies. However, the production cost of shrimp cultivation is now higher than in the past. While waiting for any changes of the shrimp sector, processing companies should speed up and enhance strengths and advantages so as to somehow compensate and make prices of Vietnamese shrimps be higher than the same products in other countries.
Mr Hồ Quốc Lực
Chairman of Sao Ta
What should be done in particular to enhance the competitiveness of Vietnam's shrimp companies? This is a strategic plan which should be launched and implemented frequently in the long run. In particular, leaders of those companies must:
+ Set up a program of building trademark for shrimps: if shrimps are sold without being under any trademarks, they will be sold at medium prices, leaving no changes in the shrimp value chain or increasing the value of Vietnamese shrimps in the global market.
+ Build the business culture: it is a consecutive and long-term process which depends much on the willingness of leaders of companies. In particular, through the working regulations, members of the companies will be devoted to the same ideal. Whether or not business culture is built successfully, it depends much on the awareness of members in charge. When they are aware of the importance of the business culture and agree with each other, then product quality, the first priority of success, and production cost reduction will be feasible.
+ Sustainable development: Consumers demand that products do not exploit hired labours, and leave no negative concerns to the environment and community. Consumers always want to find out the origin of products. Thus, companies must pay attention to their sustainable development.
So as to do this, companies must satisfy criteria required by customers, importing countries. The United Nations even issued 17 criteria for sustainable development worldwide, which involve three main factors: Sustainable economy – Sustainable environment – Sustainable society. A sustainable economy requires leaders of companies to pay attention to business ethics and strictly follow the law. Once sustainable development is achieved, companies can enhance their competitiveness to overcome any crisis and grow well after the COVID-19 pandemic.
Many companies suffered during the COVID-19 pandemic, resulting in the fact that they had so much spare time when leaders can pay attention to the above mentioned matters and the matters that the Government are concerned, and appeal to all employees to participate.
VFM