News
A Vietnamese fisherman was shot dead by Malaysia's coast guard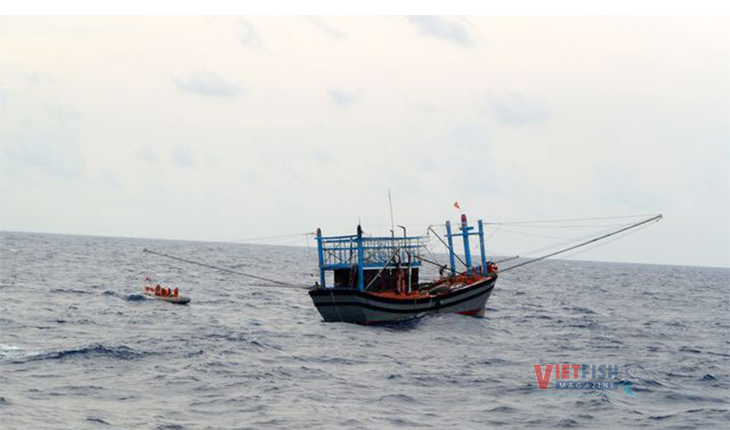 On August 16, a Vietnamese fisherman was shot dead by Malaysia's maritime enforcement agency in a clash. 
The clash broke out between Malaysia's maritime enforcement agency and two Vietnam's fishing boats in the water of Kelantan state as Malaysia accused Vietnamese fishermen of encroaching on this country's water territory. These two boats and 18 fishermen are captured by Malaysia.
On August 17, spokeswoman of the Ministry of Foreign Affairs Lê Thị Thu Hằng said that Vietnam expressed a concern on the information that Malaysia's maritime enforcement agency chased Vietnam's fishing boats and shot dead a fishermen.
The Consular Department of Vietnam's Ministry of Foreign Affairs worked with Malaysia's Embassy in Hanoi and expressed his deep concern about this serious incident. Malaysia was kindly requested to investigate the incident and strictly handled the officer who shot dead a Vietnamese fisherman and respectfully suggested treating Vietnam's boat and fishermen humanely.
Hằng said that Vietnam's Ministry of Foreign Affairs directed the Embassy in Malaysia to keep working and require Malaysia's authorities to provide evidential information of the courses of the incident as well as visit fishermen and put protection measures on the dead fisherman. Likewise, the Ministry of Foriegn Affairs will cooperate with local institutes to identify captured fishermen's family and collect more information of the incident so that they have a firm basis to fight against the wrongdoing and protect the rights and legal benefits of Vietnamese fishermen.
VFM