News
Bạc Liêu: Find solutions to shrimp exports in 2023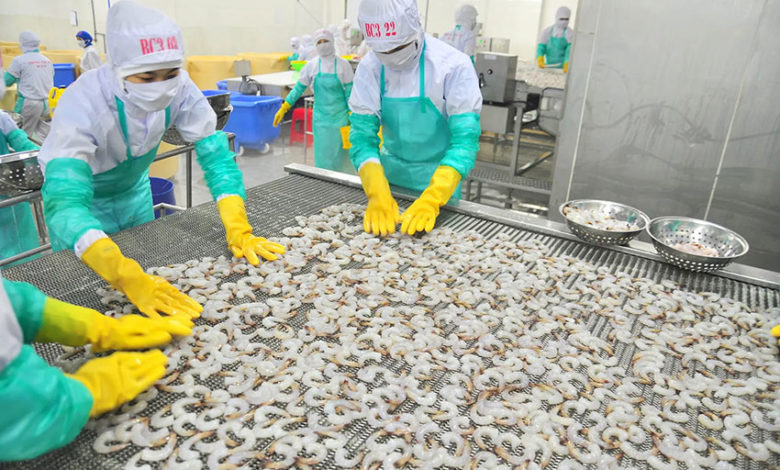 In the afternoon of October 20, Bạc Liêu provincial People's Committee held a conference to explore solutions to shrimp export in the province in 2023.
According to official statistics, in the first nine months of 2023, Bạc Liêu's shrimp export turnover reached nearly 670 million USD, up more than 7% from the same period last year. Nevertheless, the seafood export sector in the province still faces numerous challenges.
Trương Đình Hòe, General Secretary of VASEP, emphasized the need to enhance key shrimp products when exporting to the EU. We should focus on organic, sustainable, and value-added products. Besides, we should deploy suitable sales and payment methods and fully utilize the advantages of the EVFTA to improve competitiveness.
Most shrimp enterprises in Bạc Liêu are small and medium-sized, with limited business capacity,  lack of ability to identify technical barriers and hesitate to enter new markets. They have been focusing primarily on traditional markets that are currently experiencing economic decline.
During the conference, participants also discussed the expansion of shrimp export markets, diversifying products, improving product quality, and reducing shrimp production costs and processing procedures to enhance competitiveness. Many businesses proposed that the province introduce tax incentives, reduced taxes, and favorable loan conditions to stimulate further development and expansion of production.
Phạm Văn Thiều, Chairman of the People's Committee of Bạc Liêu province, emphasized the goal of establishing Bạc Liêu as the national shrimp industry hub and achieving the province's shrimp export turnover target of 1.3 billion USD by 2025. Therefore, the province is actively seeking solutions to develop the shrimp industry and collaborate with businesses to overcome current challenges in order to fulfill the export target of 1 billion USD in 2023 and reach 1.3 billion USD by 2025.
VFM