News
Apply artificial intelligence into Vietnam's shrimp sector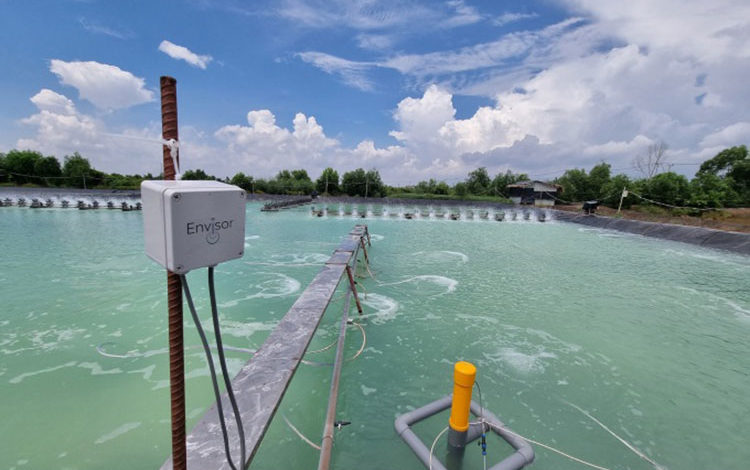 The Viet Uc Seafood Corporation has partnered with Bosch AquaEasy Company to apply artificial intelligence so as to transform Vietnam's shrimp sector. 
Viet Uc Seafood Corporation, a leading corporation in the aquaculture sector of Vietnam, and AquaEasy, a spin-off venture under the Grow, Bosch's inner creative incubator center, has just entered into an official agreement related to the application of modern technology into aquaculture.
Under the partnership Viet Uc will deploy intelligent solutions developed by AquaEasy, including Artificial Intelligence (AI), intelligent feeder (i-feeder), and ShrimpTalkTM in over 1,000 shrimp ponds of their farm and their customers. Viet Uc and AquaEasy expect to establish a sample in Vietnam and apply technology into production to increase productivity, profit and sustainability of Vietnam's shrimp sector. The intelligent AquaEasy solution is a comprehensive technology which can supervise water quality and manage shrimp grow-out ponds by fully worked-out functions, including inductor, software and services. "It enables shrimps to "talk" to farmers about what they need or when they feel hungry or stressed", said Võ Hoàng Vũ, Sales Manager of AquaEasy.
Vũ added that under the partnership AquaEasy and Viet Uc expected to digitize and enhance the effectiveness and sustainability of Vietnam's shrimp sector.
Deputy General Director of Viet Uc Corporation Nguyễn Công Cẩn shared that the partnership with AquaEasy was Viet Uc's commitment in supporting Vietnamese shrimp farmers by applying new technologies which modernize farming models, save time, increase profit and reduce risks. Using new technology is critical to the success of shrimp farming in the face of the industry 4.0.
VFM