News
Cultivated shrimp infected with Hepatopancreatic Microsporidiosis for the first time in Hà Tĩnh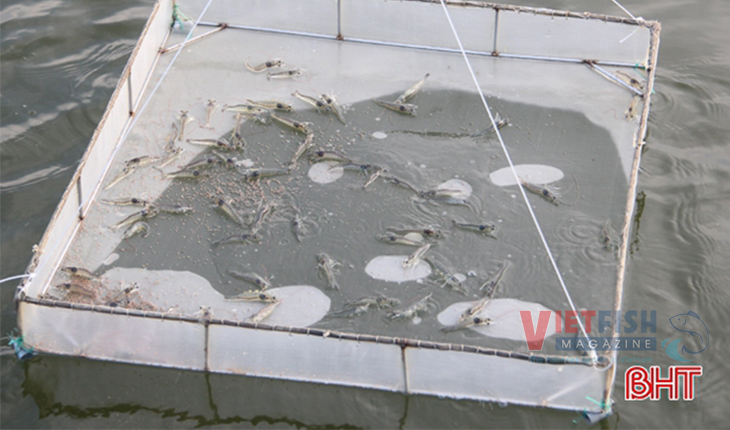 Many shrimps in the summer-autumn crop of HàTĩnh farms have been infected with EnterocytozoonHepatopenaei, the causative agent of Hepatopancreatic Microsporidiosis, preventing cultivated shrimp from weighing up.
Lê Thế Huệ, a farmer in Hộ Độ commune of Lộc Hà district owns 0.7 hectares of semi-intensive shrimp pond and invested VND100 million into the stocking. However, his shrimps do not weigh up well.
He said he spent nearly VND 1 million on feed every day, but the shrimp just weighed up the size of 250-270 pcs/kg after three months. It was 80-100 pcs/kg at the same time last year.
He was so surprised his shrimp fed very well but looked as though they have been suffering from malnutrition. He spent the whole month looking for the answer in vain and had to report to the competent authority for them to take the testing samples.
Farmer Nguyễn Văn Ngọ in Kỳ Hà commune of Kỳ Anh town said that his shrimps weighed up slowly. One shrimp was just equal to the end of a chopstick after three months of stocking.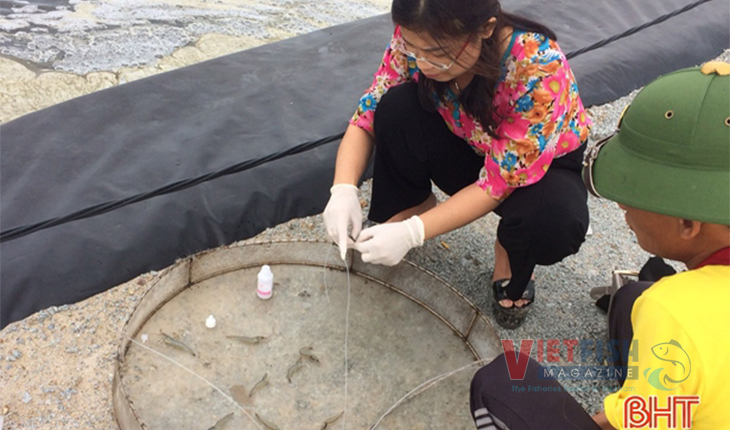 The Hà Tĩnh sub-department of Livestock production and Veterinary sent officers to the reported shrimp ponds for checking and taking samples. The testing results showed the existence of Enterocytozoon Hepatopenaei (EHP), a causative agent of Hepatopancreatic Microsporidiosis in cultivated shrimp.
The northern Center for Environment and Disease Monitoring in Aquaculture came to Hà Tĩnh and took twenty samples of cultivated shrimp from Thạch Trị, Thạch Lạc, Thạch Hải communes of Thạch Hà district, Cẩm Dương, Cẩm Hòa communes of Cẩm Xuyên district, and Xuân Đan, Xuân Phổ, Xuân Liên communes of Nghi Xuân districts for testing. The results showed eight households had shrimp infected with EHP.
Đặng Thị Thu Hoàn, Deputy Head of the Hà Tĩnh sub-department of Livestock Production and Veterinary, said it was the first time the disease had been detected in the province without specific treatment.
The sub-department sent an alert to local farmers and is guiding them to prevent cultivated shrimp from EHP agent. They are advised to buy the shrimp SPF broodstocks that are traceable and free of EHP.
VFM