News
Bac Lieu: Promoting Marine Product Development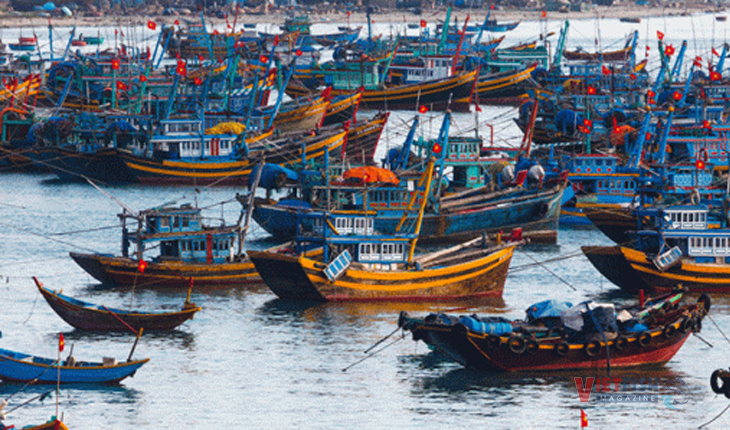 One of the key tasks identified by the Party Congress of Bac Lieu province (term XVI) from now to 2025 and orientation to 2030 is to focus on marine economic development. This is considered one of the five important pillars of the socio-economic development of the province.
Bac Lieu is being predicted to become the most dynamic economy of the Mekong Delta River area in the near future because the economic strengths are mainly concentrated in the coastal area, which is becoming an attractive destination for investors. These are projects of high-tech shrimp farming area, renewable energy and electrification development projects, commercial, service and tourism development projects; projects of seaports and fishing ports, development of fishing activities, processing and export, projects of high-tech salt production.
With a coastline of 56km and an exclusive economic zone of more than 20,742km2, associated with three large seaports, Ganh Hao, Cai Cung and Chua Phat, along with potentials and strengths in marine economic development; Bac Lieu sea area is also an important base for national security and defense, contributing to maintaining security and sacred sovereignty of the country.
In order to exploit and promote strengths from the marine economy, since 2018 the Party Committee of Bac Lieu province (term XV) has issued a Resolution on developing Bac Lieu marine economy to 2025 and orientation to 2030. In 2020, Bac Lieu Provincial People's Committee continued to issue the Government's Master Plan and 5-year plan, implement Resolution No. 36-NQ/TW of the Eighth Conference of the 12th Central Executive Committee on "sustainable development strategy of Vietnam's marine economy to 2030, vision to 2045".
Starting from the above guiding point of view, Bac Lieu will focus on mobilizing all investment resources in order to potentials and strengths in the marine economy. Accordingly, the province will promote the development of the marine economy, associated with ensuring national defense and security and promoting the pivotal role of the economy. Specifically, Bac Lieu will focus to carry out detailed planning of the sea, coastal areas and develop the marine economy of the province, on the basis of the national marine economic strategy; focus on planning and investing in hi-tech industrial and agricultural projects; tourism, commercial services; develop Dong Hai district into a key district for marine economic development.
Focusing on attracting investment and exploiting marine economic advantages: developing aquaculture and seafood inland and at sea; focus on strongly developing a fleet of ships with large capacity, modern equipment, capable of fishing far from shore, for long periods at sea with the task of ensuring national defense and security; development of fisheries logistics services; develop inland waterways and deep-water ports connecting with ports of Hon Khoai, Nam Can, Tran De, marine economic zones of the southern region, forming coastal transshipment ports at home and abroad.