News
Cà Mau has 19,000ha of mangrove shrimp internationally certified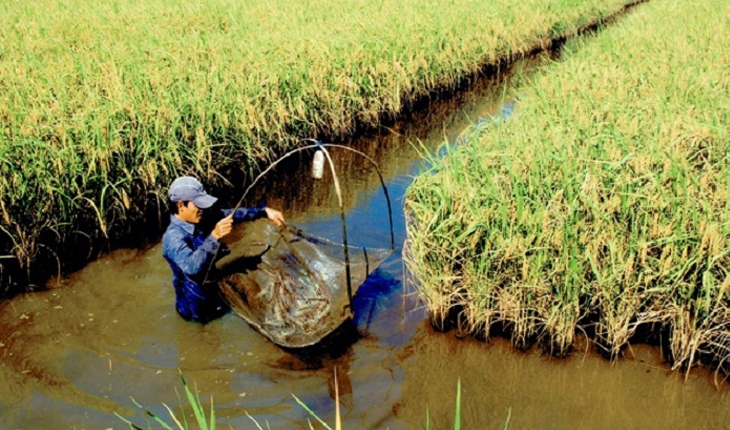 The mangrove shrimp model aims to produce organic products without using drugs and chemical substances, resulting in a decrease in production cost and bringing in the highest profit up to VND 80 million/ha/year.
Cà Mau has around 80 small and big outfalls to the ocean, forming a large tidal area which creates favorable conditions for water exchanges between coastal areas, especially mangrove areas around. This creates an ideal condition for developing the mangrove-shrimp farming model.
Cà Mau has the biggest area of mangrove forest in the country with more than 80,000 hectares. Over 27,500ha of land is used for shrimp culture, with 19,000ha being granted international certificates such as Naturland, EU Organic, Canada Organic, Selva Shrimp, ASC, and BAP.
Products are highly evaluated and consumed. Besides the main product, black tiger shrimp, households may earn money from selling crab, fish, and blood cockles.
According to evaluation by the agriculture sector, the mangrove-shrimp model is an organic farming model which is not only free of drugs and chemical substances, but also helps reduce production costs, protect and develop the mangrove system.
Phạm Thanh Trung, 45, a member of the Đồng Phát Đạt organic shrimp culture cooperative in Xưởng Tiện hamlet of Viên An Đông commune, Ngọc Hiển district said that his family earned 50-70 million dong/ha from the 6 hectare mangrove-shrimp farm. Besides, they earn from crab and fish.
 "The mangrove-shrimp farming model requires less time of taking care of and no chemical drugs, hence rare disease outbreaks", anticipated Trung.
Moreover, mangrove-shrimp products which are certificated global standards will be purchased at 5-10% higher than traditionally farmed products.
As for certified mangrove-shrimp areas, companies as partners of farmers will help them pay the environment fee of 250,000-500,000/ha/year and be provided with high quality breedings.
The organic mangrove-shrimp project of the Minh Phu Mangroves Shrimp Social Enterprise is a spotlight in Ngọc Hiển district. It is carried out in three communes, Viên An Đông, Viên An, and Đất Mũi in nearly 10,000 ha of land by over 2,000 households.
After more than two years of participating the organic mangrove-shrimp culture model, farmer Ngô Thanh Hiền, 50, in Ông Trang hamlet of Viên An commune said: "My family has more than 4ha of shrimp farm. Since this model was applied, shrimps have been sold at higher prices. We earn about 120-130 million dong/year from an over 4 hectare shrimp farm.
So as to be granted the organic shrimp farm certificate, households must strictly follow recommendations by experts in terms of management and protection of mangrove, protection of wild animals of the Red list, and management of raw materials, waste and disposal.
Households must record all activities related to shrimp culture (rehabilitation, elimination of low value fish, stocking, and harvesting) and other activities (livestock farming and planting) in a diary. Documents must be stored within five years  as regulated (contracts, farming diary, receipts of broodstock purchase)
As for the development of the mangrove-shrimp model, Phan Hoàng Vũ, Director of Cà Mau provincial Sub-department of Agriculture and Rural Development said that the province would improve the transferring and application of technologies, multiply effective farming models, and encourage updated and friendly farming techniques. The agriculture sector also reorganizes the production by building large scale farming areas and gathering the preservation, processing and sales in a chain.
Cà Mau had a total of 279,648 ha of shrimp farms in 2021, with 7,927ha of super-intensive farm (3,683 ha of super-intensive shrimp farm), 163,170 ha of improve extensive shrimp farm, 37,149 ha of shrimp-rice model, over 80,000 ha of mangrove-shrimp model, and 45,825ha of combined extensive model (crab, fish, blood cockles). The output of shrimp was 205,290 tons, reaching 95.5% of the plan of the year, up 2.5% from the same period last year.
VFM