News
Cà Mau: Specialty Rạch Gốc dried shrimp becomes famous thanks to new technology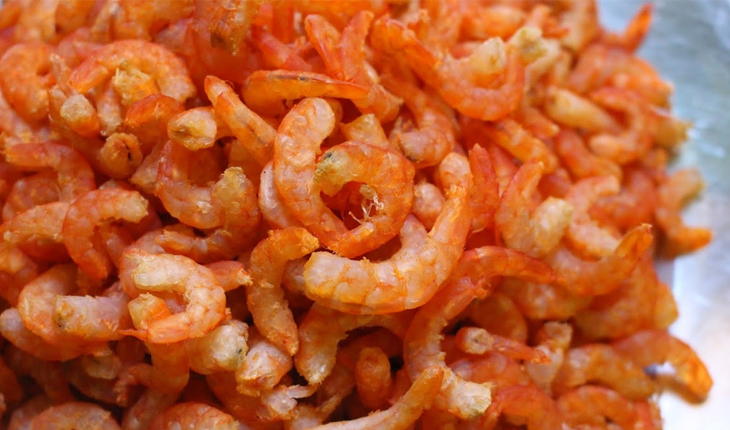 It has been nine years since the brand "Rạch Gốc dried shrimp" was recognized and farmers in the mangrove forest of Ngọc Hiển district, Cà Mau province has raised their income.  
No one knows when dried shrimp production has become an occupation in Ngọc Hiển district, the elders say that it appeared hundreds of years ago. Local farmers used to exploit a great amount of shrimps along the coast without consuming them all, thus they had a thought of boiling shrimps in light salt water before drying them and storing them as stockpiles. After that, Chinese traders came to buy and farmers started to make good-looking and higher quality dried shrimps. The "Rạch Gốc dried shrimp" craft village has started since then and now earned its own position in the market after being recognized as a brand by the National Office of Intellectual Property. The craft village is diversifying dried shrimp products and strengthening its shrimps.
Bùi Văn Chương, Director of Tân Phát Lợi Cooperative in Tân Ân Tây commune, Ngọc Hiển district said that households have devoting themselves in traditional occupation for 40 years. "The cooperative has some products that earn provincial and regional prizes. Domestic consumers trust those products for good quality. Besides dried shrimp, farmers are making head on shell-on shrimp, peeled shrimp, salted shredded shrimp, shrimp sauce…
Remarkably, Tân Lợi Phát cooperative put into use a shrimp drier using sun energy, raising income for local farmers due to decrease in production costs. If 10 workers were needed before, only two people can now cover all the work, meanwhile, productivity increases by eightfold. Drying shrimps by sun energy can assure food safety, hygiene, and increase productivity.
Applying high technology to improve productivity, around 20-30 tons of dried marine shrimp and 2-3 tons of high quality organic shrimp are provided to the market every month.
Once some traditional households, Ngọc Hiển is now considered the capital of the famous Cà Mau dried shrimp with 15 facilities related to dried shrimp production. 5 facilities are well-organized and can fulfill a sales contract of great amount. Local farmers are always aware of protecting the brand "Rạch Gốc dried shrimp" with strict management in production.
VFM