News
Cần Thơ: Aquaculture satisfies exportation standards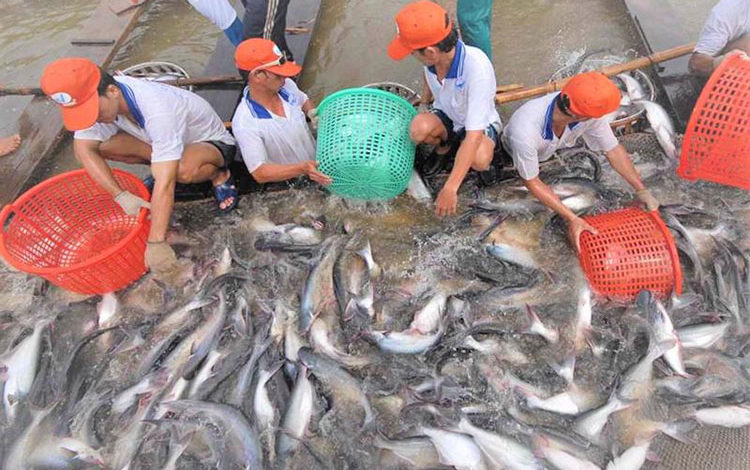 Cần Thơ has over 300ha of aquaculture farms satisfying food safety standards, with 275ha being granted VietGAP certificate and 13.75ha being granted the BAP + ASC.
Director of the Center of Agricultural Service of Cần Thơ city Nguyễn Thanh Hừng said that besides the key species, pangasius, local farmers were rearing other high economic value species such as eel fish, snakehead, bronze featherback, aquarium, eel, frog, and giant river prawn. Farmers in the city apply new farming models, for example grow-out ponds, tanks, rafts and raceway are put in ponds, riversides, or fields.
According to statistics, Cần Thơ has 10,000 ha of aquaculture in 2022, with 9,000ha being harvested and output reaching 220,850 tons.
So as to export and provide consumers with high quality products, farmers must enhance the product value, enhance productivity, improve aquaculture methods, protect the ecosystem, and prevent disease outbreak.
In the last few years, Cần Thơ's agriculture sector boosted the building of aquaculture areas following standards of GAP, ASC, SQF, BMP, and BAP.
More than 300 ha of aquaculture has satisfied food safety standards so far, with over 275ha being granted VietGAP certificate and 13.75ha being granted BAP + ASC.
Some new applications have helped the city make breakthroughs in aquaculture such as the giant river prawn farming model in rice field using all male broodstocks produced upon Israel technology, bringing in productivity of 1 ton/ha and further 35-40 million dong/ha in profit as compared to the traditional giant river prawn culture model.
The conventional eel farming model has been replaced with the mud free eel farming model using semi-artificial broodstocks and industrial feed (less risks, survival rate of 70-85%, productivity of 10-14 kg/m2).
Snakehead is reared in earthen ponds installed with the water fan system and bioproducts for environment treatment. This has paved a new way to develop the economy with productivity of 1.2 ton/ha and profit of over 40 million dong/year.
Besides, farmers in districts such as Ô Môn, Thới Lai, Cờ Đỏ, and Thốt Nốt are using 4.0 equipment to control the feeding time and alert the power cut. Camera in connection with smart phones helps farmers supervise the farming area, control species, and detect unusual environmental events promptly.
VFM