News
Shrimp exports may grow by 8% in 2020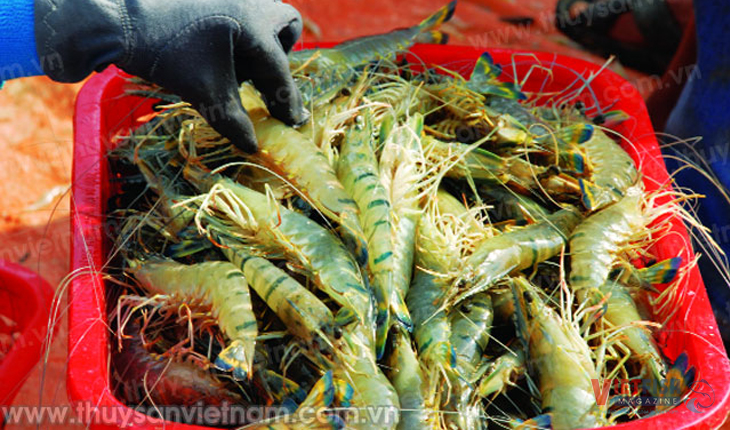 VASEP presumes that Vietnam's shrimp exports will continue to grow in the next few months, bringing the year's value up to $3.6 billion, up 8% from last year.
According to VASEP, Vietnam brought in $394.6 million from exporting shrimps, up nearly 12% as compared to Aug 2019. The accumulated value in the first eight months of 2020 is $2.3 billion, up 8.4% as compared to the same period last year.
This is a positive result in the face of uncontained COVID-19 pandemic which has changed the demand for imports in major markets and economic drivers.
In August, except from decline in sales in Japan and China, exports of Vietnamese shrimps to other major markets saw increases such as the US (28.6%), the EU (15.7%), Korea (10.2%), the UK (16.4%), Canada (17.2%), and Australia (20.5%).
Remarkably, August sales of Vietnamese shrimps to the EU market reached the peak in the first eight months of the year thanks to benefits from EVFTA.
Sales of white leg shrimp accounted for 71.7% of the total shrimp export volume in the first eight months of 2020 while sales of black tiger shrimp did 16.5% and the rest was marine shrimps. Total export value of white leg shrimp increased by 12.6% while the export value of black tiger shrimp decreased by 15.2%.
Exports of processed white leg shrimp (HS16) and live/fresh/frozen white leg shrimp (HS03) increased by 22.2% and 5.2% respectively. Exports of other processed black tiger shrimp (HS16) increased by 32.7% and exports of live/fresh/frozen black tiger shrimp (HS03) declined by 19.2%.
During the pandemic, sales of white leg shrimp with reasonable exporting prices experienced a bigger increase than black tiger shrimp and processed products are better consumed than live/fresh and frozen ones.
Exports of Vietnamese shrimps to the EU market are forecasted to grow at a low speed due to the continuing impact from the COVID-19 pandemic.
Enjoying better tariff preferences than any competitors, Vietnamese shrimps are more and more attractive to the EU importers. Carefully processed and packaged products are favorite to households.
VFM