News
Digitalization in shrimp sector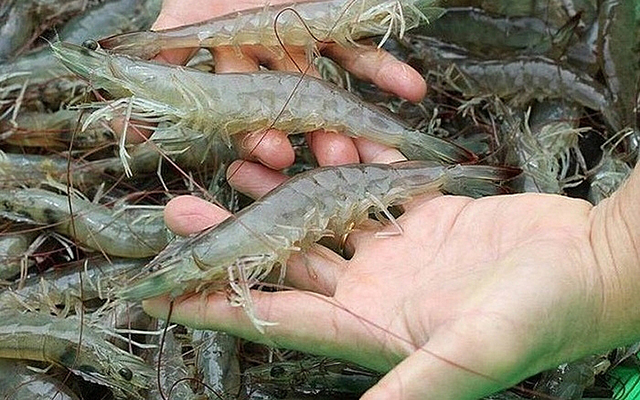 So as to enable producers to update the market information and relevant policies, the Vietnam Shrimp Forum introduced a digital application on March 25, 2022.
Being developed on both iOS and Android platforms, the digital application of the Vietnam Shrimp Forum helps solve problems with unlimited members, available chat interface for information and experience exchange, available category of daily shrimp market, and store of video related to technical instructions and policies of the shrimp sector.
The application is developed by the International Collaborating Centre for Aquaculture and Fisheries Sustainability (ICAFIS) in association with the WWF Vietnam and TBnet Company. This is a part of the Project "Enhance gender equality and responsible investment for agricultural trade in Southeast Asia – Graisea 2" funded by the European Union, the Embassy Switzerland in Vietnam and the OXFAM.
The Vietnam Shrimp Forum was innovated by ICAFIS and has become the annual event since 2016. The forum is a place where attendants come to share, discuss and give solutions to the sustainable development of Vietnam's shrimp sector which are related to science and technology, policies, models, markets, organic agriculture, and other matters. 
General Director of the Directorate of Fisheries Trần Đình Luân said that with the introduction of the application, people will approach the market promptly with transparent information. Users can follow up the market information of all years.
"This application helps us shorten the gap in terms of time, space, and knowledge", said Luân. 
Shrimp is one of four key exported species of Vietnam, accounting for around 50% of the country's seafood export value in 2021. Vietnamese shrimps have been sold to 164 countries, the shrimp sector has provided jobs and direct income to 1.35 million laborers. The average growth of the shrimp culture and processing for export reached 6.82% per year.
Thanks to the intensive and superintensive models, Vietnam can harvest about 900,000 tons of shrimps each year. The top four popular kinds of shrimp include giant tiger shrimp, white leg shrimp, black tiger shrimp and lobster.
VFM