News
Huế: Shrimp farmers refuse stocking amid fear of loss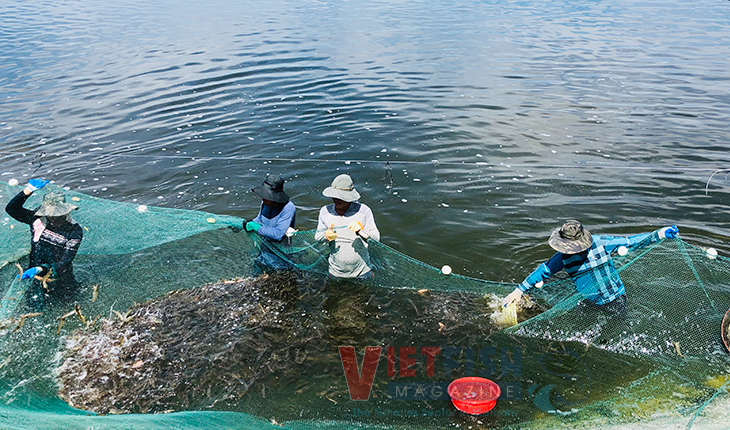 In spite of being in the middle crop, many households related to white leg shrimp cultivation don't stock as they are fear of sales challenges. And yet, competent authorities said that this is an opportunity for local farmers to review their shrimp farming methods and rehabilitate to bring the ponds up to snuff.
Farmer Nguyễn Văn Thành, in Phong Hải commune of Phong Điền district, said that shrimp farmers in coastal area depend on the winter crop. It's time to stock, but they are reluctant to do amid fear of COVID-19 pandemic and the production costs which are bigger than revenue.
Farmer Lê Viết Sáng, in Điền Hòa commune of Phong Điền district said "we are following the COVID-19 pandemic and shrimp market. Although it's winter crop, we must calculate the exact time to stock so that harvest will occur at the time when COVID-19 is contained".
A halt in cultivation is just a palliative measure in the face of stagnant business. "In spite of difficulties, inland shrimp cultivation is the means of living and creates jobs for hundreds of local workers. As planned, all farmers will stock shrimps this winter crop, but most of them are reluctant because they have experienced losses in the previous crop, are facing financial difficulties, and waiting for positive signals from the market and weather", said Hoàng Văn Sửu, Chairman of Phong Hải commune People's committee.
The province has around 500ha of inland shrimp farms, which is the economic strength of many prefectures.
According to the provincial sub-department of fisheries, multiple technologies have been introduced to local farmers such as round pond, nanotechnology-based farm, and two phase-cultivation. However, just a few of them have used this technology as they lack money, skills and awareness.
Despite abundant crops, frequent decline in prices have resulted in shrimp farmers depending on traders. Shrimps are mainly sold to the domestic market by traders, on whom market prices depend. In Ngũ Điền shrimp farming area, only CP Group purchases shrimps for exports. Sửu said that as shrimps cultured by local farmers have not met the Group's requirements, they are not accepted.
VFM