News
Mekong Delta: summer heat causes massive death of shrimp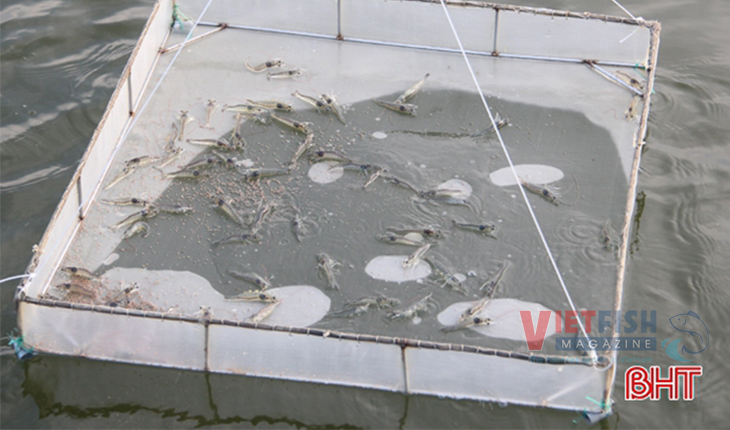 Thousands of hectares of shrimp with more than half of a billion of post larvae have been found dead within just 45 days.
The Mekong Delta has been suffering summer heat recently. In Trà Vinh, over 103 million post larvae in the 471ha – black tiger shrimp farm owned by 1,284 households and over 444 million of post larvae in 721ha-white leg shrimp farm owned by nearly 2,150 households in the farming areas of Cầu Ngang, Duyên Hải, Châu Thành districts and Duyên Hải town were damaged.
Most black tiger shrimp and white leg shrimp were found dead after from 20 to 40 days of stocking due to white spot disease and red spots on skin. The massive death was attributed to summer heat in April which caused a huge difference in the temperature between day and night.
mong the testing results of 88 samples of shrimp in the province, 24 samples were proved to be infected, including 9 samples were infected with virus causing white spot disease, 3 samples were infected with Acute Hepatopancreatic Necrosis Syndrome – AHPNS, 5 samples were infected with infectious hypodermal and hematopoietic necrosis virus and 7 samples were infected with Microsporidian.
In the face of such damage, the provincial agriculture sector provided local farmers with more than 95 tons of Chlorine to tackle the germs in growing ponds and encouraged them to frequently see the weather and environment forecast and adjust a suitable salinity degree.
Trà Vinh's farmers have stocked shrimp in more than 30,000ha of water surface so far, up more than 4,000ha from last year. As many as 579 million post larvae were damaged, accounting for nearly 29% of stocked quantity. The hard-hit prefectures include Cầu Ngang, Duyên Hải districts and Duyên Hải town which are suffering from 25-30% of stocking areas being damaged.
VFM