News
Ninh Bình's farmers earn high income from rice-fish farms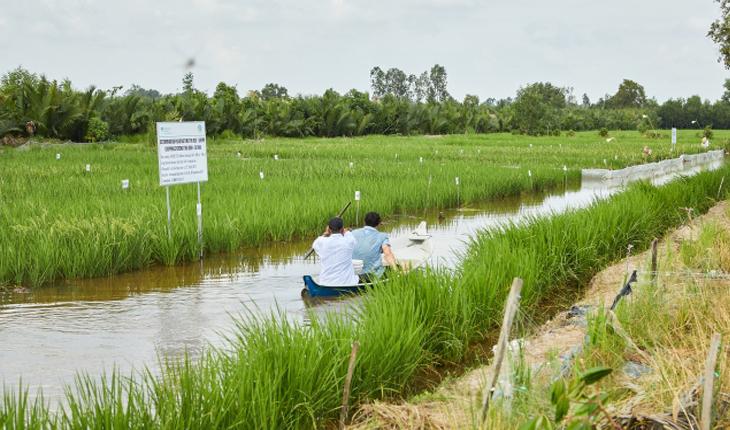 Farmer Lê Đức Nhượng, in village 10, Khánh Nhạc commune, Yên Khánh district, is a leading example in rearing fish in rice fields, from which he earns 300 – 400 million dong per year.
In 1990 when facing difficulties in livelihood, he and his wife asked the local authority for permission of living and working in the sunken land of the commune, said Khánh. He started his life with rearing some chickens and fish and grew some rice to keep the wolf from the door.
Now he owns five ponds of commercial fishes, including carps, snakehead, and giant snake-head. He fed them with ground small fish mixed with bran in day and fresh weed in the afternoon so that fishes are healthy all day and satiate at night.
These carps are big, averaging 4-6 kg/head and being priced at 45,000-50,000 dong/kg. Snakeheads, averaging 2-3 kg/head, are sold at 65,000-75,000 dong/kg. Giant snakeheads can weigh up 1 kg/pc after 6 or 7 months of stocking and are sold at 45,000-50,000 dong/kg. With a big scale farm, he provides the market with tens of tons of fish, earns 1-1.2 billion dong revenue and 300-400 million dong profit after production cost each year.
VFM