News
Vĩnh Hoàn: Seafood market depressed, diversification is short-term solution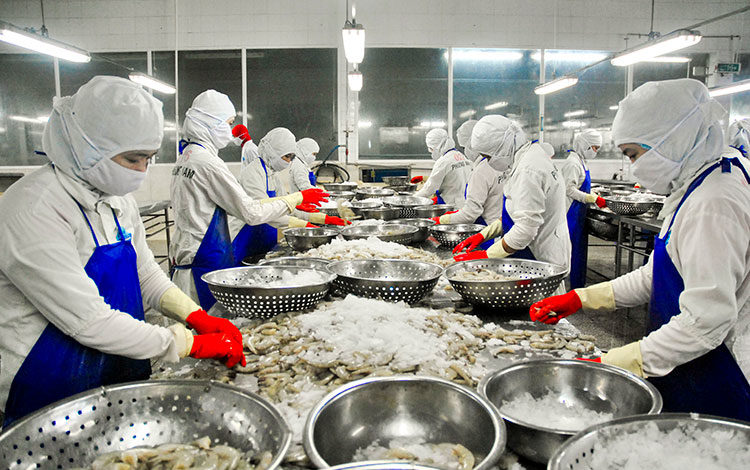 The Board of Directors of Vinh Hoan Corporation (VHC) said that lower demand for fish fillet and rising prices of animal feed worldwide recently would affect the profit of VHC in the period 2023-2024. Thus, diversifying business fields will be a short-term solution to help businesses overcome difficulties.
As for plans for this year, the leaders of VHC shared that they were focusing on diversifying product categories. Due to the increase in production costs and lower demand for frozen pangasius fillet, VHC is boosting to produce pangasius surimi and plans to develop other valued added products which require little capital and are barely affected by economic difficulties. Besides, VHC is producing salmon fillet and plans to develop other high end aquatic products in the long run.
VHC's fruit trade will be launched in the second half of the year. At the moment, machines are being checked and will be put into operation in June. Remarkably, a long-term order of VHC's fruits has been placed. The Corporation plans to earn 350 billion dong from this field in 2023.
In 2021, the Corporation produced dried and frozen fruits to serve domestic consumption and exports. Planting fruit trees and culturing fish are expected to help VHC maximize the exploitation value and reuse waste from agriculture activities.
VHC's main strategy is to improve the seafood supply chain and cultivation process. The Corporation will focus on improving and producing more feed to improve the quality of pangasius.
More orders are expected to be placed at the end of quarter III or early quarter IV.
In April, VHC's business result continued to drop as compared to 2022. Accordingly, VHC will earn 869 billion dong in revenue, down 47% from what they earned in the same period last year. This is the fourth consecutive month in 2023 VHC saw a decline in revenue and this is the most declining month.
The US, the biggest market of VHC, saw a 69% decline in revenue, from 983 billion dong in April 2022 to 308 billion dong in April 2023. In this month, VHC's pangasius revenue decreased by 55% from the same period last year. This reflects a low demand in exporting markets. VHC will face a challenge in quarter I when exporting to countries with high inflation and poor consumption.
VFM