News
Thái Bình: Kiến Xương district remains 1,260ha for aquaculture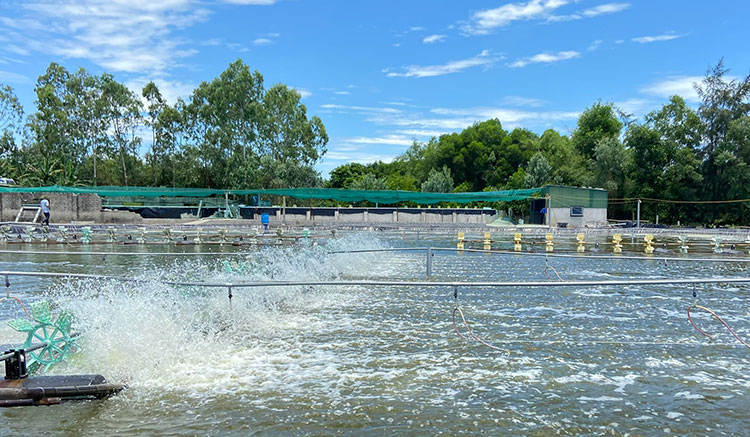 As many as 1,260 ha of land is being used for aquaculture in Kiến Xương district of Thái Bình province, with 1,169 ha for freshwater farming and 95.7ha for brackishwater farming.
So as to raise productivity in aquaculture, disseminate and encourage local farmers to rear new species with high productivity and value, and frequently apply advanced science in production, the People's Committee of Kiến Xương district is requiring professional institutes to instruct localities to prevent diseases, provide training courses with technical methods of preventing and tackling diseases, review and evaluate the aquaculture in semi-floating ponds.
The district has had three communes engaging to semi-floating pond so far, Bình Định, Vũ Bình, and Vũ Hòa, with a total of 9.9ha farming area. This is a new method by which farmers don't have to make grow-out ponds, just build embankments on the field. This method brings in much higher economic efficiency than cultivation of rice and aquaculture on traditional ponds, paving a new way for the local aquaculture sector.
VFM