News
Vietnam and Japan promote cooperation for supply chain of oyster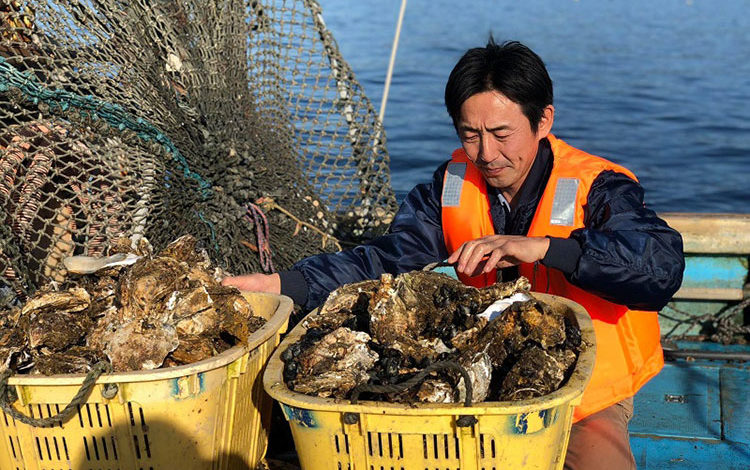 With a project in Khánh Hòa, Japan hopes to introduce the technique of oyster cultivation for high productivity and value-added assurance, helping raise income for Vietnamese farmers in the future.
The global demand for oyster and oyster products is increasingly high. Vietnam has lots of potential and advantages to develop the oyster supply chain. That was anticipated by experts in the Seminar of technology in aquaculture held by JICA in Hồ Chí Minh city in the afternoon of Feb 14.
Vietnamese mollusk products have been exported to 50 markets all over the world, mainly the EU, US, Japan, Malaysia, Mexico, and Australia.
Vietnam has a long coastline of 3,260km with sand beaches and habitat ecology areas where bivalvia can live well. The country has around 3,200ha of oyster farms located in 24 coastal provinces and cities, just a small part as compared to the potential of Vietnam's aquaculture industry.
Unfortunately, Vietnam has not applied advanced farming technology and produced qualified baby oysters and broodstocks for commercial development and exportation. Vietnam has faced difficulties in managing water resources for organic oyster farming because it's hard to control food safety, especially raw food. As oyster processing technology is poor, farmed oysters are mostly used as feed for lobsters and just a part of them is used as food, according to ICAFIS.
Ihara Hidenori, Deputy Head of Representative Office of JICA in Vietnam, said that since June 2022, JICA and Yamanaka Inc (Japan) had surveyed the impossibility of applying oyster farming technology, from which farmed oysters will be used as raw food, and technology in hygiene management system so as to boost the oyster sector in Khánh Hòa, Vietnam.
This is a project related to transferring oyster farming technology, building standards for hygiene management, and supporting medium and small sized businesses to perform sustainable development targets.
According to Shinji Takada, Vietnam has lots of environmental potential for hi-tech oyster farming; however, Vietnam has rarely exported oysters and still faced difficulties in low productivity and poor infrastructure which can resist natural disasters, and has not been able to produce high quality oysters as raw food. Meanwhile, Japan, with experiences and technologies in producing high quality oysters, can support Vietnam to develop in the future.
VFM