Aquaculture
Bến Tre: A farm supplies 7 billion cheap blood cockle spats annually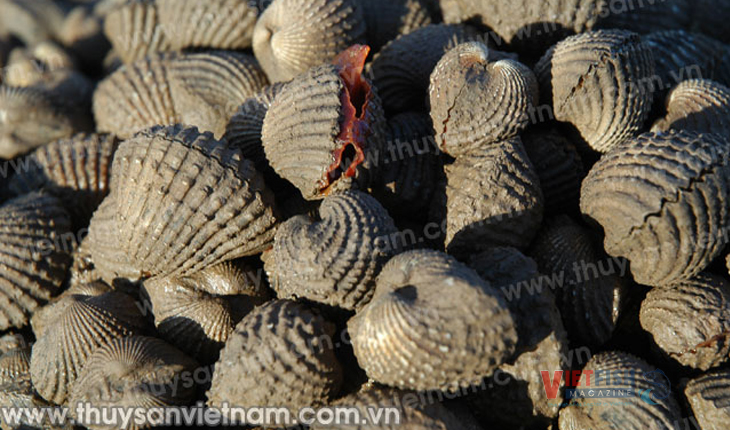 Đạt Nhiều blood cockle farm can nurse and provide the market with 7 billion breeding stocks every year at cheaper prices than wild-caught ones.
Đạt Nhiều blood cockle farm in Thừa Đức commune of Bình Đại district, Bến Tre province is a pioneer in research, production, and provision of breeding stocks in accordance with natural production, securing quality and supply.
The parent blood cockles are carefully selected from farms in Cà Mau, shared Phạm văn Phát, the owner. In his experience, the blood cockle larvae are big and well survived. The parent blood cockles are 10 – 12 g each (or 80 – 100 pcs/kg). When the eggs are weighed up, the spawning occurs in sheltered land-based tanks. About 7 billion spats were provided to the market in 2022.
 "The spawning occurs outside to feed algae with some nutritions. Seven days later, larvae are exposed to the natural water. With favorable weather conditions, there will be hundreds of millions of larvae in each tank", shared Phát.
Đạt Nhiều has been providing blood cockle spats to nursery farm and commercial farms in Bến Tre, Trà Vinh, Bạc Liêu, Sóc Trăng, Cà Mau at prices which are 7 – 10 times less than the wild-caught resource. The best size for stocking is 2,000 (2,000 pcs/kg), and the cost for spats is just 70 dong/pc. In Phát's opinion, after 10 – 12 months of stocking in the coastal area in Bến Tre, blood cockles can reach 80 – 100 pcs/kg. The current price of 80 count blood cockles stays at 130,000 dong/kg while the 100 count blood cockle is 110,000 dong/kg.
So as to well manage the production of blood cockle spats in Bến Tre, the provincial Sub-Department of Fisheries required the Office of Agriculture and Rural Development in Thạnh Phú, Ba Tri, Bình Đại in association with competent institutes and localities to instruct blood cockle and clam nursery facilities to register for production certification as regulated.
VFM