Aquaculture
Cà Mau: Total 17,000 tons of seafood for exports are pending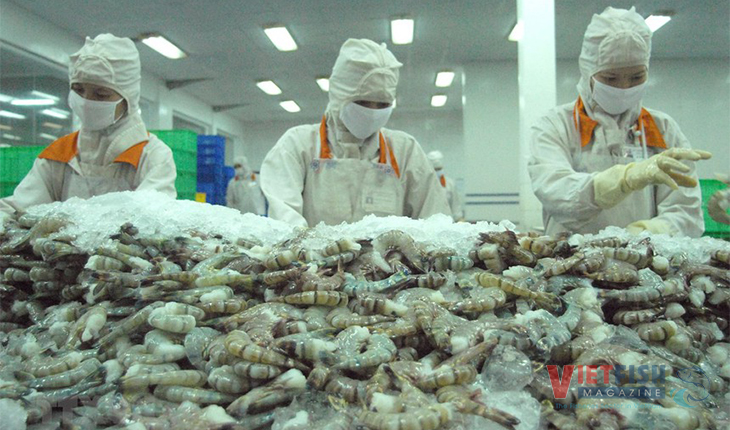 Direct impact of the covid-19 pandemic has caused a decrease in seafood output and export volume in Cà Mau, resulting in the unsold stocks of 17,000 tons, valued at $147 million.
According to the Cà Mau provincial department of Industry and Trade, the output of processed shrimps were expected to reach 26,437 tons in the first three months of this year, up 11.34% from last year, but export turnover and volume are seen a sharp decrease as compared to the same period last year.
Seafood export turnover, mainly shrimps, reached 15,590 tons, down 12% from last year while export volume was estimated to bring in $145,609 million, reaching 12.22% of the plan, down 17.67% from last year.
Director of the Cà Mau provincial department of Industry and Trade, Nguyễn Văn Đô said that 17,000 tons of unsold stocks and stockpiles by processing companies (with 6,000 tons of stockpiles) accounted for 70-75% of the storage capacity of local warehouses.
He said that exporting companies closely related to local shrimp consumption have a big influence over the social economic sustainability. For assurance of effective preventive measures against disease outbreaks, economic growth, and social security, the provincial department of Industry and Trade suggested that the People's Committee should submit specific solutions to Central institutes.
Particularly, Ministry of Industry and Trade should direct Vietnam's trade affairs overseas to review the markets that are in need of importing goods and promptly inform local exporting companies; also provide strong support for covid-19 affected provinces in selling shrimp and crab.
VFM