Aquaculture
Hi-tech shrimp cultivation bring in a three or five fold increase in profit from earth ponds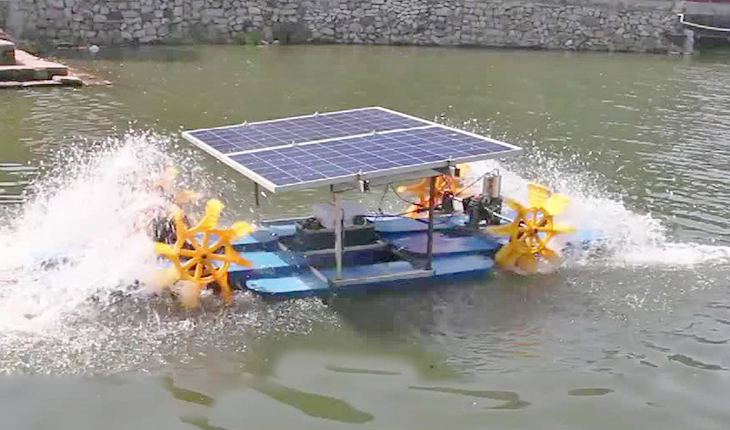 The Hiệp Thành cooperative in Hiệp Phước commune, Nhà Bè district, Hồ Chí Minh city, has shifted from earth pond farming to two stage hi-tech super-intensive cultivation practice and brought in a three-five fold increase in profit.
Phạm Văn Đứng in the Hiệp Thành Cooperative said that earth pond farms produce 1 or 2 crops with yield of  5-7 tons/ha, but hi-tech shrimp farms can produce 2 or 3 crops with yield of 25-30 tons/ha. Hi-tech shrimp farms just use 10% of the area of earth pond farms but bring in a three-five fold increase in profit.
He explained: "Inland shrimp farms can face major risks because shrimps are stocked at high density and grow slowly due to cloudy water. Meanwhile water in the pond liner is easily treated, shrimp can weigh up well. Besides, hi-tech shrimp cultivation involves two stages, nursery and stocking, which can minimize disease outbreak because the oxygen equipped nursery facility helps shrimp adapt easily to the environment. Moreover, hi-tech shrimp practice uses probiotics to assure food safety and hygiene".
The two stage super-intensive shrimp practice for biosafety assurance helps Hiệp Thành Cooperative's white leg shrimps weigh up to 25kg/pcs and survival rate reach 90%. With prices ranging at 140,000-200,000 dong/kg, farmers can earn 220-270 million dong from each hectare of shrimp. Even though the investment cost is four times higher than inland farms, the profit is around 90,000 dong/kg; thus payback takes 2-3 years.
The Hiệp Thành Cooperative has 26 hectares of shrimp which have been launched for three years. The white leg shrimp cultivation practice using high technology shifted from earth ponds has helped 13 members have a stable consumer market and produce sustainably.
VFM