Aquaculture
Experiment of intensive black tiger shrimp practice in an inland pond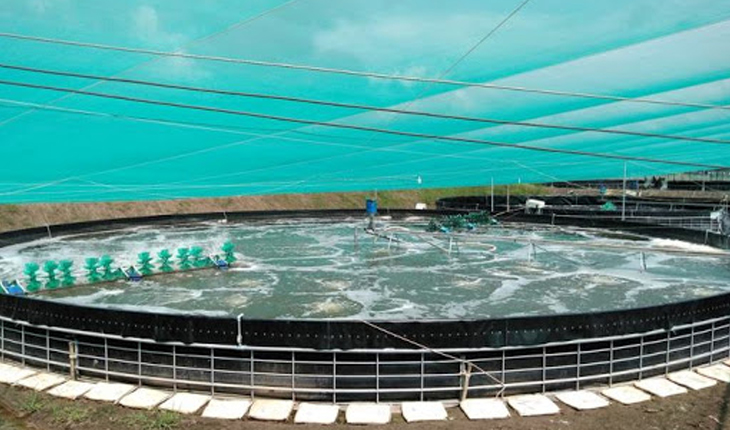 The Quyết Thắng Agriculture Cooperative in Long Hương ward of Bà Rịa City, Bà Rịa – Vũng Tàu province) revealed the experiment of intensive black tiger shrimp practice in an inland pond instead of earthen pond with a density of 10-30 pcs/m2.  
Earthen pond may bring high risks and low profits. Thus, the Cooperative decided to try a hi-tech intensive black tiger shrimp practice in an inland pond.
Nguyễn Kim Hương, representative of Quyết Thắng Cooperative said that they are experimenting to rear black tiger shrimp in two ponds of 400m3, with a density of 100 pcs/m2, 5-7 times as much as normal. Such high density is possible due to advantages of an inland pond. In particular, criteria of water resources is controlled by high technology, waste and trash subside in the dip at the bottom of the pond, making it easy for daily cleaning. As ponds are located inside a net house, negative environmental concerns are reduced, helping shrimps weigh up well and be healthy, reducing the mortality rate.
If the experiment is successful, the Cooperative will multiply this model and study to apply the RAS technology in rearing black tiger shrimp broodstocks (which brought success with white leg shrimp), and then increase the stocking density to improve productivity.
VFM