Aquaculture
Grobest Vietnam is the market leader with exclusive feed additive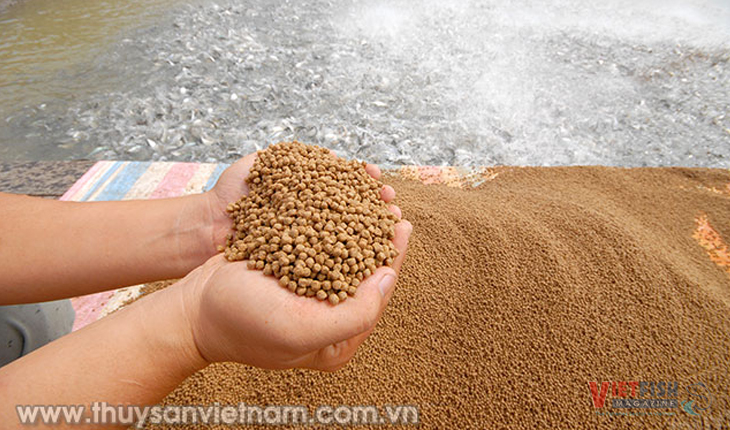 Grosbest Group has been penetrating the Vietnamese market for 20 years with its commitment of providing optimum products by using exclusive technology in feed additives. Grobest Group affirms to invest into Vietnam's shrimp cultivation market in particular and the aquaculture market in general.
The difference between Grobest's feed and competitors'  in In the 20th anniversary of Grobest Vietnam, Ms Emma Li, Deputy Manager of Grobest's Formula Department shared the secret of producing high quality aquaculture feed that Grobest has always been paying attention, including three factors:
Apply advanced technology in production; 

Using high quality and fresh ingredients;  

Exclusive technology in formulated feed additives destined only for nutritional requirements of shrimp, helping shrimps weigh up well and stay healthy, and preventing the penetration of harmful bacteria.
Grobest Group Taiwan has been developing for 40 years with valuable experiences in aquaculture. Remarkably, the Grobest ARC studied and developed its exclusive technology in formulated feed additives, helping the Group affirm its leading position in the shrimp cultivation sector against its competitors.
The exclusive feed additives produced in Taiwan – the only one in the world  
Taiwan-based Grobest ARC is specialized in studying and producing exclusive ingredients used for feed additives. The finished feed additives are distributed to Grobest branches in the world. Grobest's feed additives are exclusive, bringing in a sustainable competitive advantage which can not be bought or owned by any companies.  
Should shrimp farmers use Grobest's feed made of these exclusive additives, they will benefit from the advantages in cultivation and enjoy abundant crops.  
Continue with sustainable investment in Vietnam  
"Grobest has received foreign investments so as to study, improve the quality, enhance effectiveness of products, and grow steadily in the next 20 years and more. For further sustainable development, Grobest Vietnam are looking forward to cooperation from valued customers, agencies and coworkers", shared Ko Chi Kang, founder of Grobest Group.
Vietnam is the most significant and strategic market of Grobest. Acknowledging risks faced by shrimp farmers while working with them, Grobest promises to continue adopting measures and providing the best products to help shrimp farmers produce abundant crops.