Aquaculture
Hậu Giang: Fish farming in the field during flood season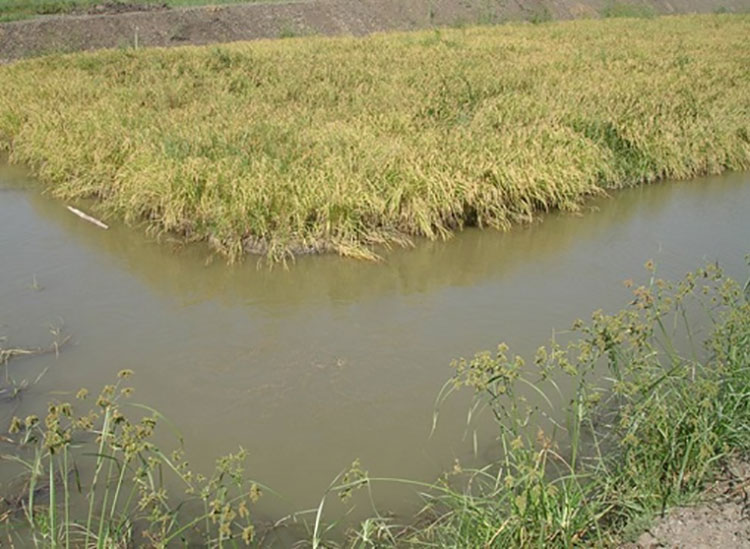 Farmers in Phụng Hiệp district of Hậu Giang province have dropped the autumn-winter rice crop and changed to rear fish on the field during the flood season.
Not only does this model bring in a high economic efficiency, but it also contributes to soil rehabilitation for the winter-spring crop ahead. When water is full, farmers start to bring fish from the raceway to the field. 
About a month ago, farmer Trần Văn Bình in Mỹ Chánh hamplet, Hiệp Hưng commune, Phụng Hiệp district, Hậu Giang province bought more than 20kg of fish fries and stock them in an in-pond raceway. A few months later, he earned more than 10 million dong from one hectare of field full of fish.
During the flood season in Phụng Hiệp district of Hậu Giang province, water comes early but drains more slowly than other areas because this is the lowest land of the Mekong Delta. This year, water comes from the upstream much more than ever. And yet, many fields may be flooding at this time of the year. Local farmers do not usually earn any money from the autumn-winter crop because the flooding causes a negative impact on productivity. However, after dropping the autumn-winter crop and changing into fish farming on the field, farmers realize that this model requires low cost but brings in high profit and small risks. 
Farmers only have to buy fish fries and mesh surrounding their field to prevent fish from escaping. They do not have to spend money on buying feed because natural feed is available on the field. They can start harvesting commercial fish after more than three months.
Farmer Nguyễn Văn Minh in Phương Hòa hamplet of Phương Bình commune, Phụng Hiệp district said: "I have 2ha of field where I stock 10kg of bigheaded carp and 9kg of carp. All the fish weigh up well eating rice stubble".
Only nearly 300ha of field were spent on fish farming in Phụng Hiệp district 5 years ago during the flood season, the total farming area is now in a tenfold increase.  
Trần Văn Tuấn, Head of the Phụng Hiệp Agriculture and Rural Development Office, said that besides economic efficiency, fish farming on the field during the flood season had contributed to the soil fertility. Farmed fish consume water-plants and mosses, helping clean up the field and prevent seaweed growing during the flood season and reduce investment cost into the next rice crop. Farmers can save more than one million dong/ha from rearing fish on the field. 
VFM