Aquaculture
Just one fourth of pangasius households in Cần Thơ earn profit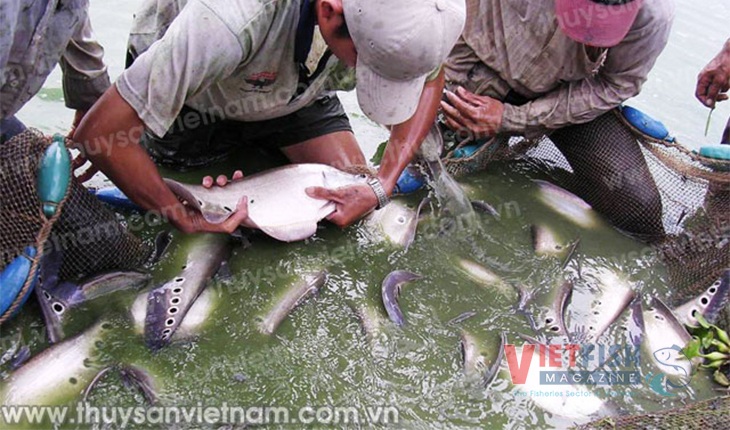 Prices of pangasius material are falling sharply, farmers continue to suffer great loss.
Noticeable drop in sales has been recorded in China, the biggest destination of Vietnam's pangasius without full recovery, resulting in prices of pangasius material in the Mekong Delta falling sharply and farmers suffering from great loss.
Some prefectures in the Mekong Delta like Cần Thơ, Hậu Giang and Vĩnh Long saw a drop in pangasius prices on March 31. Pangasius size 700-800 gram each was sold at 18,000-19,000 dong/kg.
Director of the Đại Thắng Aquaculture cooperative Nguyễn Tấn Phong, in Ngã Bảy town of Hậu Giang province, said that traders have been buying pangasius at 17,000 dong/kg since after Tet regardless of production cost of 21,000-22,000 dong/kg, resulting in farmers suffering great loss.
Mr Nguyễn Ngọc Hè, Director of the Cần Thơ provincial Agriculture and Rural Development Department said that the province had 480 ha of pangasius farms in quarter I. As many as 31,000 tons of fish was harvested from 100 hectare-farm but the price only ranged at 17,000-18,500 dong/kg. The situation is posing real challenges to farmers.
In his opinion, some households are earning profits fabricating for companies or teaming up with them. However, they account for only one fourth of the total of households provincewide and the rest the rest suffering huge losses.
VFM