Aquaculture
Khánh Hoà: Lack labor, fishing vessels stay idle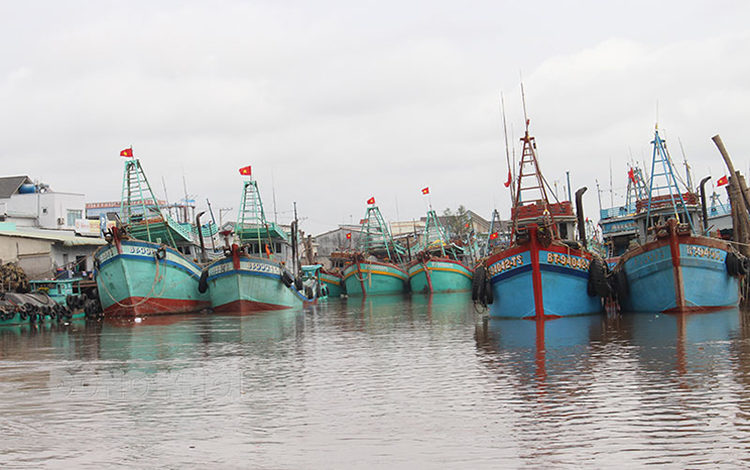 Many offshore fishing vessels are staying idle in Khánh Hòa province due to lack of crew. This situation has been quite long but it got worse earlier this year.
Look for workers in vain
In mid February, many offshore fishing vessels are staying idle in Hòn Rớ fishing port of Phước Đồng commune, Nha Trang city even though it's in the main season. Fisherman Đinh Văn Nam, owner of vessel no.KH 91916 TS in Phước Đồng commune said that he used to use gill net to catch surface water fishes such as skipjack tuna. His vessel has stayed idle for six months due to lack of workers. He has just had a crew of eight to go fishing. And yet, he had to come back five days later due to fierce wind and waves.
In Nam's opinion, the on-going lack of workers has been so long, but vessel owners looked for laborers in vain earlier this year. Due to scarcity of workers, vessel owners had to pay every one of the crew 4-6 million dong in advance, hoping that they would join the trip. Those who work through Tet Holiday must be paid 8-10 million dong in advance. And yet, vessel owners had to look for workers in vain.
Nguyễn Tấn Lầu, Chairman of Vĩnh Phước Fisheries Trade Union (Nha Trang city) and owner of the vessel no.KH 96778 TS said that due to higher costs, low output, and insufficient laborers, one third of the local vessels had to stay idle, most of them used to catch ocean tuna.
In Lầu's opinion, 11-12 laborers are required for each trip of fishing nets while 5-7 laborers are required for ocean tuna fishing. Meanwhile, a 20 day long trip costs 200 million dong, and an ocean tuna fishing vessel has to spend 120-150 million dong due to an increase in fuel prices, ice blocks, and daily necessity.\
Fisheries must be modernized
According to vessel owners, there were many workers going to the sea due to low costs and high profit about ten years back. However, because of higher costs recently, depletion, and low profit or even loss, the livelihood of fishermen is not insured. And as such, many quit their jobs.
Nguyễn Trọng Chánh, Head of Khánh Hòa sub-department of Fisheries said that in the direction of development by the Ministry of Agriculture and Rural Development, exploitation will be reduced, which means the number of fishing vessels will reduce. Aquatic resources will be protected and productivity will be enhanced so that fishermen can raise their income and stabilize their lives.
Owners are encouraged to apply technologies, equipment, and modern fishing tools to reduce the number of the crew and improve the working conditions. The Sub-department will support vessel owners to update techniques in seafood exploitation so that they can apply them effectively.
VFM