Aquaculture
Khánh Hoà fishermen go back fishing with determination of not trespassing into foreign waters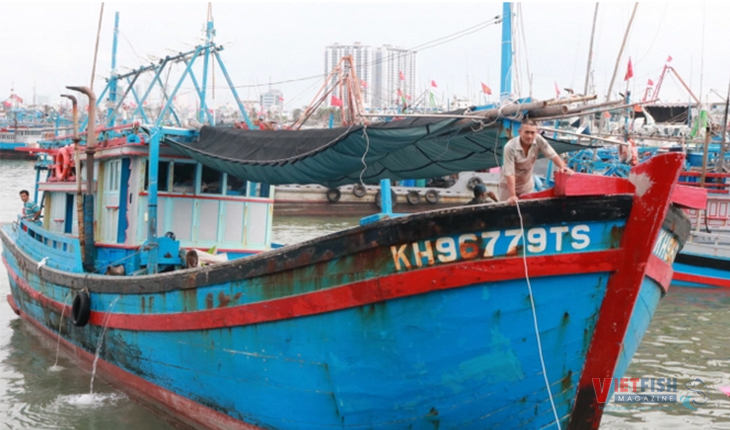 After Tet holiday, many offshore fishing boats have resumed their work in such fishing areas as Hoàng Sa, Trường Sa, DK1 platform.
More than 100 turns of fishing boats have been recorded since the port was open for offshore fishing on Feb 08, reported the Management board of Hòn Rớ port of Nha Trang city (Khánh Hoà). Most of the boats went to catch ocean tuna, tripped tuna and flying fish.
When the reporter came to Hòn Rớ port on the morning of Feb 11, he found the atmosphere quite busy with boats preparing for fuel to set forth for the first time of the year.
According to boat owners, as the trips to the Paracel Islands, Spratly Islands and DK1 drilling rig will take 20 days, each boat is well prepared with 100 million dong worth of food, 400-500 ice blocks and around and 5,000 liters of oil.
Flying fish catcher Trần Ngọc Diểu, owner of boat no.KH 92663 TS, capacity 430 CV in Phước Đồng commune of Nha Trang city said that he could not find a crew to go fishing during Tet Holiday but had one of six fishermen this time and prepared for enough fuel to go to the sea the following day (Feb 12).
In an effort to remove the yellow card warning, boat owners and captains strictly follow regulations and determine not to trespass on foreign ocean. Before departure, all boats are required to fulfill documents and hand in to the inspection representative office.
Owner of boat no.KH 90297 TS Huỳnh Phi Minh in Hòn Rớ of Nha Trang said that all owners are aware of Vietnamese seafood being imposed yellow card warning by EC, therefore, they and their crew actively went fishing within Vietnam's water territory.
Minh has been following the regulations and never trespassed. His boat is equipped with a surveillance system so that it can be located easily by him and authorities.
VFM