Aquaculture
Kiên Giang: Build a shrimp farm free from diseases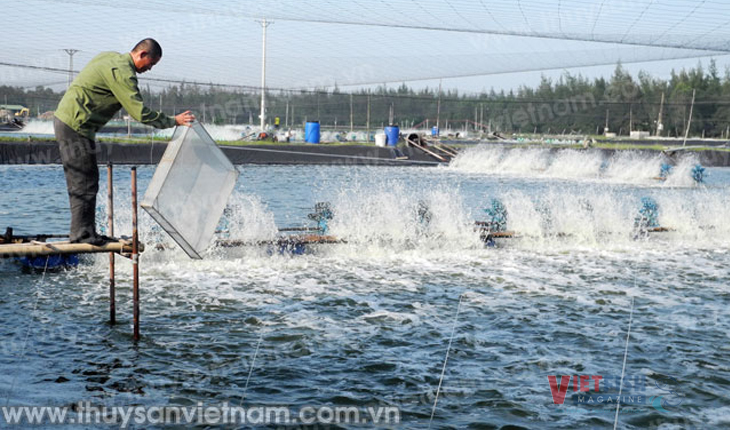 Kiên Giang sets goal of 85,000 tons in production of farmed shrimp from 120,000 hectares of farm to supply the seafood process and exports.
Kiên Giang provincial department of Agriculture and Rural Development sets up a timetable for seeding brackish water shrimp in favor of different natural conditions of each area. Particularly, experts are organizing the crop schedule of black tiger shrimp – rice model in U Minh Thượng, black tiger shrimp practice along the Cái Lớn river in the west of Hậu river and the coastal area of Hòn Đất – Kiên Lương – Hà Tiên – Giang Thành, industrial-semi industrial shrimp farming practice, improved-extensive farm, shrimp-mangrove practice, and shrimp-rice rotation model.
Kiên Giang works with other provinces related in post larvae production to strictly supervise the quality of imported post larvae upon the agreement. The functional agencies have been carrying out the survey, environmental warning, and timely disease announcement so that shrimp farmers will actively produce and adopt synchronous solutions to prevent disease outbreaks. Shrimp farmers are supposed to be provided with identification numbers and a chain of shrimp producers is established for production of organic shrimp.
Kiên Giang's Fisheries industry sets up training courses and talks to inform the crop schedule and offer technical solutions to brackish shrimp cultivation, reducing the disease outbreaks and enhancing a sustainable and effective shrimp industry.
Shrimp farmers are guided to design and remedy ponds in compliance with required techniques, adapting the long lasting drought. Two crops are advised to match the shrimp-rice, extensive-improved extensive farms, reduce potential risks and improve the survival rate.
According to the Agriculture and Rural Development Department of Kiên Giang, the province has taken in 82,276 tons of brackish shrimp cultivated in 127,876 hectares in 2019, 8.8 percent beyond the plan, up 11.5 percent year-on-year.
The favorable weather facilitated the above-plan of farmed shrimp output, with potential disease reduced. The local shrimp production facilities are scaling up and applying advanced technologies to increase the output and enhance safety, sustainability and efficiency.
Shrimp farmers are changing traditional shrimp model into two-crop practice, which is accounting for 70-80 percent and brings in high economic efficiency output of 10-15 tons per hectare. Besides, after gaining high productivity from the combination of black tiger shrimp, white leg shrimp, giant river prawn and fish, shrimp farmers began expanding the farming area to increase the output and capacity.
VFM