Aquaculture
Hòa Bình: Output of harvested fish reached over 1,250 tons in November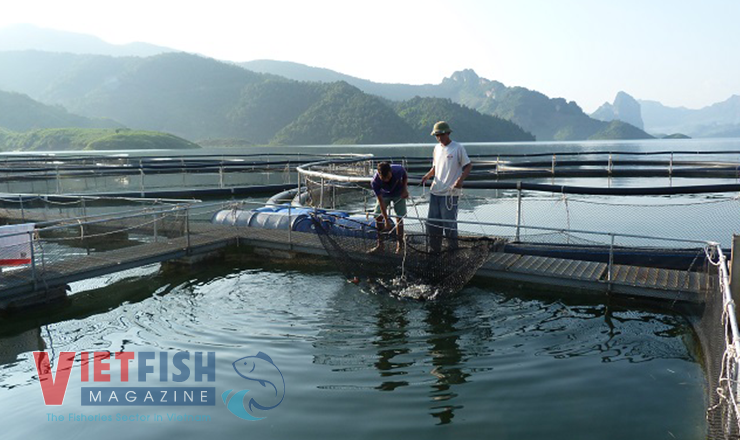 Hoà Bình farmers have expanded the farming area and taken use of the water surface of hydroelectric reservoir, ramping up cage and raft farming in rivers and lakes so as to meet growing demand for food at the end of this year.
The province has 2.7 thousands ha of ponds and small lakes already destined for aquaculture, and 4.7 thousands of fish cages. The November output of harvested species is estimated to reach 1,251 tons, with  158 tons of exploited fishes and 1,093 tons of farmed fishes.
Currently, the province has 32 farms and cooperatives related to aquaculture, 13 of which are specialized in seafood farming and 19 of which are related to agriculture activities in combination with aquaculture.
The inspection and protection of seafood resources continued to be paid attention with an aim to disseminate the harm of explosives, electricity, and toxic agents in exploitation, raising awareness and responsibility of farmers in protection and development of seafood resources.
Likewise, farmers should be instructed with methods of prevention and fighting against disease outbreaks. Frequent cleaning must be carried out in cages and meshes. Cages and rafts should be rehabilitated in the run-up to stocking.
VFM