Aquaculture
Nghệ An: Clam farmers of Nghi Thiết seriously suffer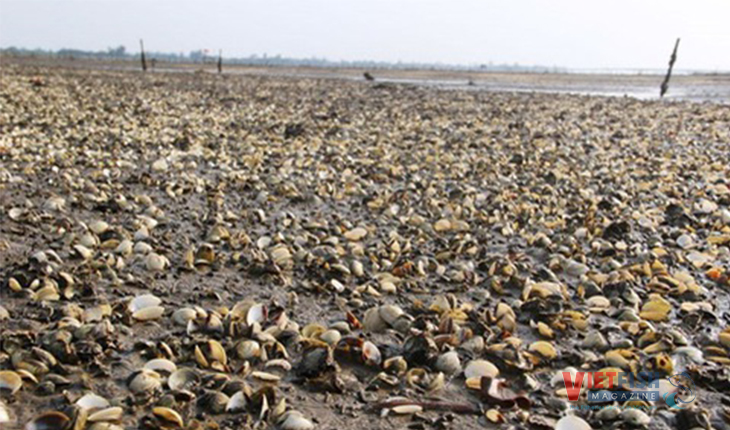 Many clam households in Nghi Thiết commune of Nghi Lộc district are seriously suffering due to the sudden death of clams. The cause has not been detected so far.
Farmer Phạm Văn Thiết started the seeding in the 1.5 hectare clam pond last April; however he is suffering a great loss of 20 tons of clam valued at 350 million dong, investment and manpower cost excluded.
Same for the 16 hectare-clam farm in Phan Thiết owned by 7 households. A farmer said that it was the first time he had experienced such a massive death of clams, the vast majority this month. Every household has lost hundreds of million dong.
The Agriculture and Rural Development Office of Nghi Lộc district took samples from the dead clams for testing with negative results with perkinsus parasite (the deadly parasite to clam) being shown.
No other causes have been found; however farmers denied the livestock quality reason because poor quality livestock could cause death right after stocking but until harvest season. They are expecting that the final cause can be identified as soon as possible so that solutions can be given and farmers can be partly financially supported.
VFM