Aquaculture
Ninh Thuận develops sustainable marine aquaculture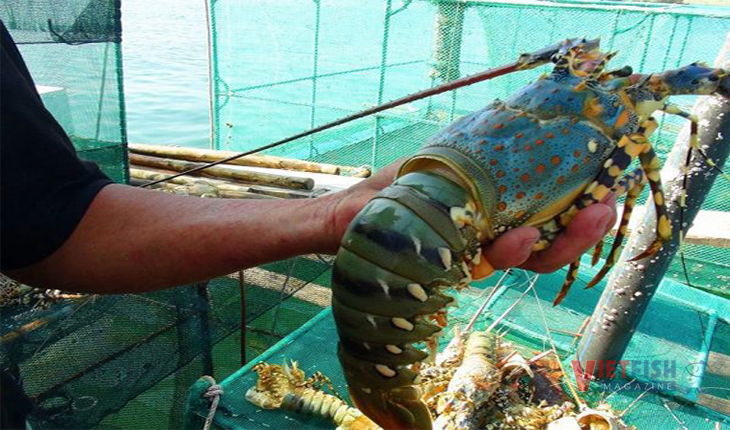 The south-central province of Ninh Thuận is developing sustainable marine aquaculture, focusing on high-value species to improve farmers' incomes, according to its Department of Agriculture and Rural Development.
The province's coastline of more than 105 kilometres and numerous bays and lagoons that provide suitable natural conditions for marine aquaculture enable farmers to breed many high-value marine species like lobsters, oysters, Babylon snails, green crabs, and fish.
Đặng Văn Tín, head of the department's Fisheries Sub-department, said to exploit the advantages and adapt to climate change, local authorities and farmers would restructure breeding activities this year and improve farming techniques. The province would focus on breeding species with high value, competitiveness and demand, he said. Floating cages for breeding have to be registered with competent agencies from April, he added. Farmers in the province have expanded breeding of aquatic species.
Phan Hữu Tuấn, who has been breeding lobsters in Ninh Hải District's Thanh Hải Commune for many years, said he now has more than 40 floating cages compared to a few when he started out. He harvests his green lobsters four times a year, 3,000 each time, he said. The income is two to four times that he could get from other aquatic species, he said.
Traders buy green lobsters at a price of VNĐ700,000-750,000 (US$30-32) a kilogramme. The number of lobster cages in the province has increased from 310 in 2015 to 1,950 now, according to the department. The output of marine fish like grouper and cobia and other aquatic species like oyster, green crab and Babylon snail has also increased in recent years.
But the province still faces several difficulties like small scale of production, lack of infrastructure, lack of advanced farming techniques, and the high density of breeding cages, according to the department.
The use of trash fish as feed for farmed marine creatures poses a risk of disease outbreaks. Besides, food residues in the cages are dumped directly into the sea, causing a pollution threat.
The province does not have facilities that make feed for marine species or process them.
To improve the efficiency of sea-based aquaculture using floating cages, the province has instructed localities to adopt Norwegian techniques and organic and biological farming models.
It has organised training courses for farmers in farming techniques and instructed them to keep records of their breeding activities to enable tracing of origins. It has also strengthened research and production of high-value fry of fish like grouper, cobia, yellow-fin pomfret and seabass.
VFM