Aquaculture
Shrimp cultivation without antibiotics in Khánh Hòa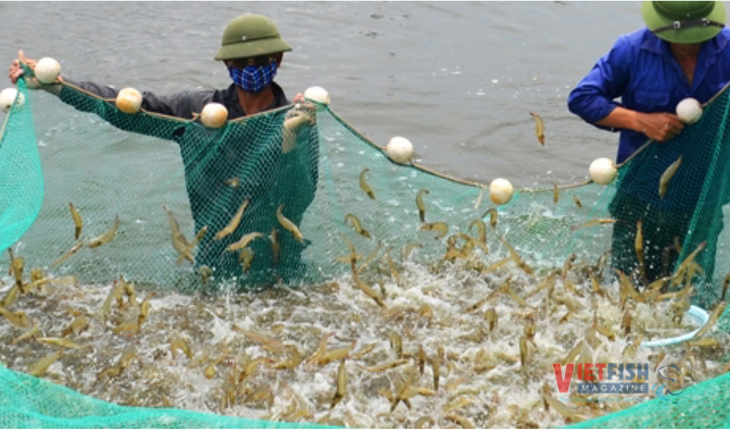 Organic shrimp cultivation without using antibiotics is the new direction of development of farmers in Khánh Hòa.
Chairman of the Board of Directors of the Ninh Phú Aquaculture Cooperative Nguyễn Xuân Lê said that the cooperative was established in mid 2019 with ten members and 10 hectares of shrimp farm. They all participate in organic shrimp cultivation practice by Semi biofloc technology which has been successfully developed by Lê Minh Chính, Director of the Ninh Phú Aquaculture Cooperative in years and shared to other members.
The Semi biofloc shrimp cultivation technology originates from Thailand and is developed upon the translated document "Biofloc technology practice" by Associate Professor and Doctor Hoàng Tùng and researchers in Hồ Chí Minh National University, according to Chính.
He has been applying and changing the method to suit the actual situation of each crop since 2014 and achieves success. It costs farmers around 60 thousand dong to produce shrimps size 100 pcs/kg applying this technology and cultivating shrimps in three stages. Despite high production cost, this practice helps bring out high safety, effectiveness and sustainability.
According to Nguyễn Xuân Lê, this technology helps members control 70-80% of disease outbreaks and achieve a survival rate up to 80% compared to traditional farming practice. Multiple members earn billions per year.
Vice Chairman of Ninh Phú People's Committee Phạm Thanh Sinh said that organic shrimp cultivation by Semi biofloc technology was expanded in some other areas.
VFM