Aquaculture
Target of 8 billion high quality post larvae per year in Quảng Ninh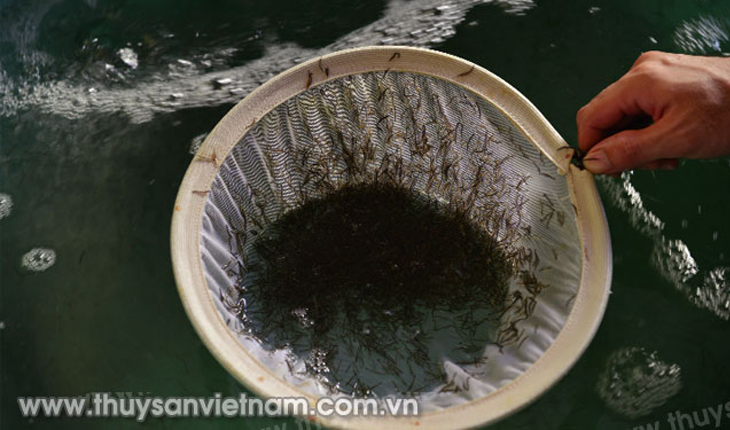 After a year of implementation, Viet-Uc Seafood Corporation's Shrimp Production Complex with a shrimp broodstock area, high quality post larvae, super-intensive greenhouse shrimp farm, and processing plant has shown good results.  
The shrimp broodstock area located in Quảng Ninh helps save the transportation from the broodstock facility to farms and assure the health of broodstocks as best as possible for stocking. Viet-Uc Seafood Corporation is the first and unique unit in Vietnam being proactive with broodstocks of white leg shrimp.
Currently, the Corporation has carried out the selective breeding of white leg shrimps generation G9 with the average growth speed being 60% better than the generation G6. This is an important factor to produce quality broodstocks with high vitality resistance, adapting to local edaphic conditions and climate.
The project is implemented in Tân Lập commune of Đầm Hà district, Quảng Ninh province, on a land of 169.5 ha, and funded 829 billion dong. The complex involves either an integrated high quality broodstocks to satisfy the demand for post larvae of the northern provinces with intended capacity of 8 billion post per year, or a super-intensive greenhouse shrimp farming, a trial of cultivation process, which attracts and inspires the application of high technologies in shrimp and seafood industries. Moreover, the complex helps provide jobs to more than 1,000 local workers.
VFM